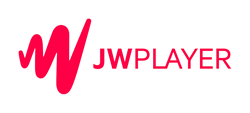 New York, NY (PRWEB) June 28, 2017
JW Player, the world's largest network-independent video platform, has released the latest version of JW Live. As part of this release, all enterprise platform customers now have "push button" access to JW Live streaming features as part of their account with no additional platform fees or setup required.   
"JW Live changes how publishers approach live streaming," said Jeroen Wijering, Co-founder and Head of Product at JW Player. "With this latest announcement, we are taking another big step in removing the traditional barriers to entry associated with live streaming, which include high costs, complex technical integration, and extensive setup times, JW Live combines enterprise-grade functionality with market leading pricing and simplicity."  
Since its release, JW Live has rapidly become a leading live streaming solution among publishers, broadcasters and businesses seeking to forge unfiltered, real-time connections with their customers. Focused on simplicity, JW Live provides a user-friendly workflow that allows non-technical content producers to configure an enterprise-grade live stream in minutes. With it, content producers can use a single dashboard to simulcast live video across a full range of social sites, including Facebook, Twitter and Twitch, company websites and mobile devices.
When Emmy Award-winning DIY mainstay This Old House wanted to increase user engagement for their most loyal viewers, they leveraged JW Live to create one-on-one interactions with the show's hosts. The result: those participating in the Live events and premium content subscription video on demand offering are consuming 10x more video than non-participants.
"JW Live has been a great solution for This Old House," said Michael Gutkowski, Chief Digital Officer at This Old House Ventures. "We used live streaming to connect our most avid users with our well-known hosts, significantly increasing engagement and overall ROI. Importantly, JW Live provides a much higher production quality experience for our audience than what we were able to accomplish with social platforms alone, and it integrates well with our CMS."
Wijering added: "Only four steps are needed to go from start to live broadcast. At that point a producer can customize the viewer experience, monitor real-time analytics, and then auto-archive the video for on-demand viewing. We are incredibly proud to offer this breakthrough product to our clients."
About JW Player
JW Player is the world's largest network-independent video platform. Founded in 2008 as the first open source video player, today JW Player's customers span the globe across 193 countries, and range from Fortune 500 companies to video-centric small businesses. The company's flagship product, JW Player, is live on more than 2 million sites with over 1.3 billion monthly unique viewers across all devices — OTT, mobile and desktop. In addition to the player, the company's services include advertising, analytics, data services, video hosting and streaming.