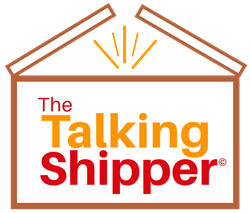 Minimus is at the forefront of businesses focused on the customer experience
Newbury Park, CA (PRWEB) June 30, 2017
Imagine a customer receives their order, opens the box and it speaks to them! That's what Minimus.biz customers are experiencing when they receive their orders this week. The Talking Shipper thanks them for their order and for being a customer of Minimus.biz. And among the customer's purchases are a bag of Jelly Belly Thank You beans.
How does it work? A pre-recorded custom message is copied to the sound device which has a light sensor. When the box is opened, the sound device activates and the message plays.
Minimus is at the forefront of businesses focused on the customer experience. This innovative idea is available for other brands to order at http://www.thetalkingshipper.com as well as being offered to Minimus Fulfillment clients — the third party logistics (3PL) warehousing/fulfillment division of Minimus— http://www.minimusfulfillment.biz.
The Minimus.biz existing experiential shipper box already features a QR code with a link to a humorous video, trivia about the smallest things in the world, a survey on the box flap to cut out and mail in for a gift, and hand-signed picker/packer cards.
Minimus Fulfillment works with a wide range of clients who have a variety of product categories: electronics, celebrity apparel, beauty, food, and more. It brings its own entrepreneurial approach to its clients... viewing themselves as a "part of the team" and not just a vendor. They view the customer experience of timeliness, accuracy, the shipper box and interior packaging, and customer service to be of primary importance to help its clients build strong relationships with their customers.