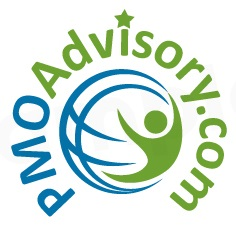 Cedar Grove, NJ (PRWEB) June 29, 2017
Portfolio Management is the application of management activities to a collection of programs, projects and/or operations to achieve strategic business objectives. Federal portfolio management is a methodology used by the CIOs of U.S. government agencies and contractors to manage their organizations' IT projects, resources and investments in an effort to maximize resources, minimize costs, deliver on objectives, reduce redundancy and enable better decision making. A portfolio is a useful way to organize and manage a collection of items that are somehow connected.
Portfolio Management is generally viewed as the apex of the project management career ladder and unlike program and project management that mainly concentrates on "how," Portfolio Management addresses the question of "why" and "what". PMO Advisory, LLC will be presenting a 3 day course on Portfolio Management leading to the PMI® PfMP® certification, August 2-4, 2017 in Washington D.C. and is offering a 25% discount on this course. Click here to learn more about this offer.
As the Portfolio Management Professional PfMP® certification is the most elite PMI® qualification, credential holders will gain a distinct advantage in employment and promotional opportunities over their peers and this course is ideally suited for current program, project, and portfolio managers, along with VPs/AVPs, PMO Directors/PMO consultants in the Washington D.C. region.
This course is ideal for executives and managers in Government and for Government Contractors who will be involved with implementation, governance, and/or management with the newly introduced Program Management Improvement and Accountability Act (PMIAA).
The target groups of the Portfolio Management Professional PfMP® Certification are:

Senior project leaders who are helping their organization with project investment decisions and PMO leaders who are managing large quantities and pools of resources and wish to move into the driver seat.
Financial, marketing and operational executives who work closely with project managers in their organization and who are in a position to influence and contribute to the strategy implementation process.
Up and coming project professionals who are ready to take the next leap into mid- to upper-level management in their organization.
This course will incorporate content mindful that the U.S. House of Representatives approved S.1550, the Program Management Improvement and Accountability Act (PMIAA), which will enhance accountability and best practices in project and program management throughout the federal government. PMO Advisory is launching a set of courses for individuals and organizations to meet the compliance standards of the Program Management Improvement and Accountability Act (PMIAA).
PMO Advisory LLC was founded by Dr. Te Wu who holds the following PMI® certifications: PfMP®, PgMP®, PMP®, and PMI-RMP® (Portfolio, Program, Project and Risk Management, Professional), and is an assistant professor at Montclair State University, while also being an adjunct at Stevens Institute of Technology, and Touro Graduate School of Business. He founded PMO Advisory LLC, a management training and consulting firm that specializes in strategic business execution including portfolio, program, and project management. Hence the foundation of PMO Advisory is rooted in project management expertise coupled with educational attainment. The firm is uniquely capable as it serves the full spectrum of project management (portfolio, program, and project management) while leveraging that in its consulting and advisory services.