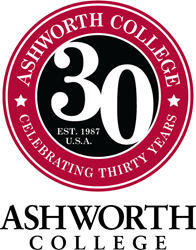 I'm honored to be a part of the Ashworth College graduation ceremony to celebrate this year's hard-working and inspirational graduates.
Norcross, GA (PRWEB) June 29, 2017
Ashworth College, a leading online college based in Norcross, Georgia is pleased to announce that Josh Pastner, head coach of the men's basketball team at Georgia Tech, and ACC Coach of the Year 2016-2017, will be this year's commencement speaker.
Entering his ninth season as a NCAA head coach, Pastner knows how far tenacity, dedication and teamwork can go when you set goals and stick to them. Implementing a high-energy style of play and creative offensive and defensive schemes, Pastner and his staff guided the Georgia Tech Yellow Jackets all the way to the finals of the NIT for the first time in 46 years. At 39 years old, Pastner already has a long list of accomplishments and continues to inspire his student athletes and those around him.
"I'm honored to be a part of the Ashworth College graduation ceremony to celebrate this year's hard-working and inspirational graduates," Pastner said. "Although basketball is a team sport by nature, it takes individual discipline and commitment to achieve something great. Ashworth graduates will be able to use these traits to find continued success during their educational and professional journeys."
This year marks the 30th anniversary since Ashworth was founded in 1987, and the College is anticipating a record attendance of 2,000 people at the ceremony this year. Graduates and guests are expected to travel from many U.S. states and foreign countries. High school graduates from Ashworth's online sister school, James Madison High School, will also receive their diplomas during the ceremony.
"Ashworth's global community of online students makes this an especially unique event. For many, it's the first time they will meet their classmates, instructors and the faculty in person," Rob Klapper, Ashworth College President noted. "We believe in building a community and network of Ashworth members, and are thrilled to welcome our newest graduates who join our more than 300,000 alumni across the U.S. and around the world."
Date: Saturday, August 5, 2017
Location: Cobb Energy Center
2800 Cobb Galleria Parkway, Atlanta, GA 30339 (770) 916-2800
Registration: 9:00 am – 12:00 pm
Portrait Photographer: 9:00 am – 12:00 pm
Rehearsal: 12:30 pm (mandatory for all graduates)
Ceremony: 3:00 pm
Light Reception: to follow Ceremony
Guest tickets can be purchased at Ticketmaster or by calling 1-866-448-7849
About Ashworth College
Ashworth College is a nationally accredited institution that provides effective, affordable and flexible online career-focused education opportunities. Currently, Ashworth offers more than 125 programs spanning online career certificate, associate degree, bachelor's degree and master's degree programs. Offerings are in high-demand fields including healthcare, business, creative services, education and trades. As one of the most responsible models of education, Ashworth College delivers high student ROI: the College has a 90 percent student satisfaction rate, 91 percent of students report achieving their goals upon completing their studies. Additionally, over its nearly 30-year history, Ashworth has graduated more than 300,000 students. The College is committed to providing students with a practical education so they can achieve their education and career goals on their terms.
Ashworth is accredited by the Distance Education Accrediting Commission (DEAC). The Distance Education Accrediting Commission is listed by the U.S. Department of Education as a recognized accrediting agency. The Distance Education Accrediting Commission is recognized by the Council for Higher Education Accreditation (CHEA). For more information about Ashworth College or its programs, visit http://www.ashworthcollege.edu.
Media Contact:
Melanie Durian
For Ashworth College
(720) 726-5446
mdurian(at)wearecsg(dot)com