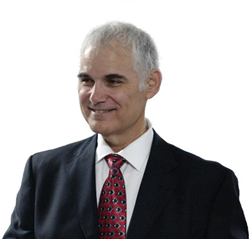 A "Real Estate IRA" in this context is not a specific type of IRA, but actually a type of investment one can make with a Self-Directed IRA.
Asheville, NC (PRWEB) June 29, 2017
With many investors worried about where the stock market may be headed and left looking for alternatives, Jim Hitt of American IRA recently went to the AmericanIRA.com blog to point out how to utilize a Real Estate IRA—and how not to utilize one. Pointing out the "simple mistakes" investors can avoid, the blog post takes readers through some of the common pitfalls and puts Real Estate IRAs in their proper context for those investors who might be new to the idea.
A "Real Estate IRA" in this context is not a specific type of IRA, but actually a type of investment one can make with a Self-Directed IRA. In a Self-Directed IRA, one can take advantage of the wide scope of investments available by investing in real estate, precious metals, private companies, and a range of other options. In this blog post, Jim Hitt says, the goal was to provide readers with a basic understanding of why investors sometimes turn to real estate for their retirement investing—and which mistakes can be avoided for those just learning about this strategy.
The first mistake, Jim Hitt points out, is one that many people first researching the possibilities of real estate investing through a retirement account have to face early: the idea of using that real estate on a personal basis. For example, it is prohibited to live in real estate that an investor holds in an IRA. This keeps the account and the holder of the account separate. "Because this type of strategy is prohibited, it's a mistake that people have to learn early on," says Jim Hitt. "If an investor can be disavowed of this type of notion early on in the process, they'll have a much better understanding of the purposes of a Real Estate IRA and how it can be used as a tool for wealth generation."
Other mistakes, such as not doing proper research before plunging into a Real Estate IRA, are mentioned, highlighting the role of the AmericanIRA.com blog. "Our goal with these articles is primarily to inform," says Jim Hitt. "The more investors know, the better a chance they'll stand of making accounts like Self-Directed IRAs work for them, not against them."
About American IRA, LLC:
Click here to claim one of our 7 Self-Directed IRA guide(s).
American IRA is committed to providing every client with gold-level service, regardless of account size. Experience their expertise through their certified IRA services professionals. Enjoy the value with one low annual fee of $285 with unlimited assets and unlimited account values. American IRA clients love the benefit of no charge for "All Cash" accounts. The performance of the American IRA staff is unmatched, with quick and efficient processing within 48 hours.
American IRA services thousands of clients and has over $300 million in assets under administration.
American IRA was built by investors for investors, and brings their successful investment experience to the table, providing excellent educational material showing the public that their Self-Directed IRA account can invest in a variety of assets such as real estate, private lending, limited liability companies, precious metals and much more.
American IRA is conveniently located in Asheville, NC and Charlotte, NC, and serves clients nationwide.