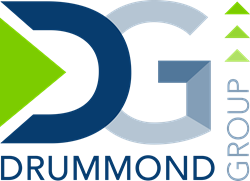 We have seen health IT developers make significant strides in their 2015 edition certification plans throughout the first half of this year
(PRWEB) June 29, 2017
Last week, Drummond Group submitted public comment on the CMS 2018 IPPS Proposed Rule, specifically focusing on the proposal to modify the timelines associated with 2015 edition implementation. Drummond Group strongly urged CMS to stay the course and require the use of 2015 edition technology in CY 2018, citing several advantages such as protecting the investment already made by health IT developers, removing market uncertainty and discouraging procrastination of implementing new technology. Additionally, Drummond Group commended the proposal to allow a 90-day reporting period rather than a full calendar year in 2018, indicating that a 90-day reporting period would offer the needed flexibility for both providers and developers while maintaining overall 2015 edition deadlines.
"We have seen health IT developers make significant strides in their 2015 edition certification plans throughout the first half of this year. We believe the market has pivoted and will be poised to transition providers to 2015 edition technology in order to meet regulatory initiatives in 2018," said Dave Dolan, Drummond Group President.
In support of its comments, Drummond Group offered insight into industry trends:

There are currently 73 unique products actively certified on the ONC CHPL for 2015 edition, and Drummond Group currently has over 270 developer products registered and actively testing to be certified to the 2015 edition by the end of 2017, with hundreds more who have expressed similar plans to certify with Drummond Group by the end of the year.
Certification testing enrollments with Drummond Group have tripled since January 2017
Drummond Group has invested in the internal capacity to certify 100% of the market by October 2018
Drummond Group is committed to testing and certifying health IT to accomplish the goals of the ONC and CMS programs. We look forward to continued efforts to promote enhanced patient care through technological advances in health IT and believe implementation of the 2015 edition furthers the progress toward this goal. Drummond Group's full public comment can be viewed here.