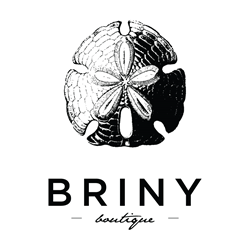 (PRWEB) June 28, 2017
Briny Boutique, located in Fort Lauderdale, FL, was voted "Best Local Boutique" in Broward County in Gold Coast's Fort Lauderdale Daily. Community members were encouraged to vote in the poll that decided all of the Broward's bests.
Florida native, Alexa Chaviano, opened Briny Boutique a year and a half ago and named the shop after her deep love for the beach and ocean. The word "briny" means "salty" and also pays tribute to the boutique's close proximity to the ocean.
Briny Boutique prides itself on providing clients with the highest quality products and service. The company's mission is to offer the women of Broward County boutique clothing that is on-trend and affordable. The shop carries everything from maxi skirts to handbags, beach towels to bodysuits and much more. Inside the boutique, clients will enjoy the clean, chic look of white walls and furniture with small pops of color throughout. The vibe is laidback and beachy, allowing customers to enjoy a fun and relaxed shopping experience.
Clients praise the boutique for its "cute and affordable clothes" as well as excellent customer service and the "sweet and helpful owner" who takes the time to meet with each customer individually to discuss their style needs. The boutique has earned perfect five-star ratings across all online rating and review platforms, and Broward County obviously shares in the love for Briny Boutique when locals voted it "Best Local Boutique."
Briny Boutique goes above and beyond when it comes to relationships with clients by providing personal styling tips and help in selecting the perfect outfit for any occasion. The boutique also offers an ambassador program for clients, called Briny Babes, who are active on social media and are obsessed with the chic boutique. These Babes sports trendy Briny Boutique clothing pieces and share their love across social media platforms.
About Briny Boutique
Briny Boutique was created by company owner and CEO Alexa Chaviano. Alexa earned her Master's in finance from Florida International University, and has been working in women's fashion since 2012—she always dreamed of starting her own boutique, selling trendy women's wear and accessories. Her love of fashion and personal styling stem from weekend shopping trips she used to take with her mom in New York City. The year and a half old boutique is in Fort Lauderdale, located only a few blocks from the ocean. One percent of the company's sales are donated to a local charity, Broward Lighthouse for the Blind. Learn more at: https://www.brinyboutique.com/ or find Alexa and the rest of the Briny Babes on Instagram at @brinyboutique.