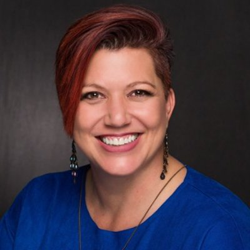 "we.moxie brings that 'inexplicable human touch,'" stated Robin Wurzel, Co-Owner of Wurzel Builders. "We don't know how they find these people that fit us so well, it's like magic."
AUSTIN, TX (PRWEB) June 30, 2017
we.moxie announces today the introduction of "Matchmakers for Business" Suite, recruiting solutions that give small to mid-sized businesses a competitive advantage by helping them find, hire and keep the right people. The we.moxie Matchmakers for Business recruiting solutions are helping companies achieve employee retention rates of up to 92%, dramatically reducing turnover costs, driving growth and improving employee and employer satisfaction. The Matchmakers for Business Suite includes a choice of two solutions: Recruiting Rescue for critical hires that you can't afford to get wrong, and Cosmic Cloning when you need clones of your best employees, both with custom and packaged solution options.
Employee retention is one of the single biggest issues facing companies today. As the unemployment rate dropped to a 16-year low in May 2017 at 4.3%, competition for talent is fierce. Despite low unemployment however, turnover grew to 17.8% in 2016. Some sources estimate that replacing the right employee can cost between 30% to 400% (average stands at 150%) of an employee's annual salary with an average of a year or more for new talent to become productive.
In their third year of business, we.moxie owes their results to its clients who truly care about their employees and customer service as much as they do their bottom line. This dedication has led we.moxie to triple digit growth year over year.
"We really care about giving great guest service," stated Kelly Detlefsen, Director of Training for Kerbey Lane Cafe. "we.moxie made it possible to find and keep the perfect Kerbey Lane team members to meet those guest service values. we.moxie shares those values. With the Matchmakers for Business Cosmic Cloning Solution we got a repeatable process that we can use to hire and keep the right people every time."
"We were a bit skeptical at first as we hadn't used an outside recruiter before. We selected the Recruiting Rescue solution and found that we.moxie brings that 'inexplicable human touch,'" stated Robin Wurzel, Co-Owner of Wurzel Builders. "We don't know how they find these people that fit us so well, it's like magic."
"Turnover is expensive," stated Lyle Lippincott, Co-Owner of Guero's Taco Bar. "we.moxie enabled us to hone in on the ideal hires for our culture, environment and customer experience. we.moxie partnered with us in the process to really understand our needs. We've retained our employees and consider we.moxie part of the Guero's team now."
So how do they do it? Their proprietary methodology has a foundation in industrial organizational psychology with retained search, headhunting, talent scouting and business fundamentals to source and place the right candidates. we.moxie practices an agile recruiting methodology that allows them to quickly modify criteria based on continuous improvement until the perfect candidate is hired. They begin first by immersing themselves in their customers' cultures to understand the tangible and intangible qualities of their best employees. They build rapport and trust through the experience of emotional intelligence. They anticipate their customers' needs intuitively while providing them at the same time a very concrete, repeatable and practical process for finding and hiring the right person every time.
The secret to their success, however, is in what Jennifer Oswald, CEO of we.moxie, calls, "The Moxie Magic," the charmed ingredient to the Matchmaker for Business solutions.
"It's part art and part science—the moxie magic is being able to combine these things to have unparalleled results. It's qualitative and quantitative with a dash of something intangible. If we weren't doing something extraordinary, every recruiting company would get results like we do. AI can't hire people, it requires a human touch. While we are looking to incorporate tech applications in the future, we will be doing it intelligently, not artificially."
About we.moxie
Founded in 2014, we.moxie is a female-owned and operated company that helps small to mid-sized businesses solve their hiring challenges. we.moxie partners with their clients to provide customized recruitment solutions that provide predictable, repeatable success. By transforming the hiring and recruiting process, we.moxie enables their clients to attract and retain the best talent, reduce organizational churn, boost employee satisfaction and build stronger teams. For more information, please visit: http://www.wemoxie.com.