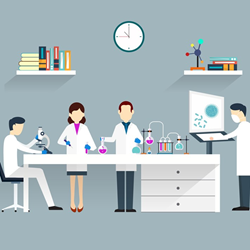 Tijuana, B.C. México (PRWEB) July 06, 2017
MediExcel Health Plan, a California HMO specializing in Binational Healthcare, and Quest Diagnostics, the world's leading provider of diagnostic information services, announced the opening of the first Quest Diagnostics Specialized Lab in the City of Tijuana, MX, inside MediExcel's Excel Hospital.
"This is a tremendous service enhancement for our members and the City of Tijuana," stated MediExcel Health Plan CEO, Dr. Santiago Hernandez. "With Quest's ample capabilities that help identify and predict diseases such as cancer and diabetes, we can give patients hope and time to monitor and respond to treatment."
As a result of this new partnership, Excel Hospital physicians and MediExcel members will benefit from access to a broader range of testing services that will include advanced diagnostic capabilities only provided by Quest.
"The addition of Quest Diagnostics as a specialty lab provider at our MediExcel facilities, improves the quality of care for our clients and members, and is consistent with our mission of delivering the best value in Binational Health benefits," said Anthony Llompart, Director of Sales & Marketing for MediExcel Health Plan. These enhancements to our delivery system help make us the fastest growing health plan in the region."
For hours of operation and services, please contact Excel Hospital at (664) 633-8300.
Quest Diagnostics empowers people to take action to improve health outcomes. Derived from the world's largest database of clinical lab results, our diagnostic insights reveal new avenues to identify and treat disease, inspire healthy behaviors and improve health care management. Quest Diagnostics annually serves one in three adult Americans and half the physicians and hospitals in the United States, and our 43,000 employees understand that, in the right hands and with the right context, our diagnostic insights can inspire actions that transform lives. http://www.QuestDiagnostics.com.
MediExcel Health Plan is an ACA compliant, Binational HMO, licensed by the California Department of Managed Health Care (DMHC). MediExcel offers covered health benefit options to employer groups in San Diego and Imperial County. Care is delivered at its healthcare campus in Tijuana, MX and through its Medical Network in Mexicali, MX. For more information about the plans and services MediExcel has to offer, please visit http://www.mediexcel.com.