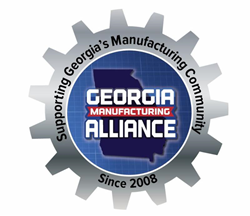 Manufacturers and service providers connect and learn best business practices at plant tours and events.
Atlanta, GA (PRWEB) June 30, 2017
The Georgia Manufacturing community has the opportunity to attend 8 exciting events to connect, educate, and see best business practices first hand at plant tours and events planned for July.
These include:
High Roads Craft Ice Cream (Afternoon Plant Tour) – July 7 – Marietta
Enjoy a guided tour for a behind the scenes look at the ice cream making process. Guests will be able to see their top chefs supervising production and conjuring up ice cream flavors such as Pistachio Honey Ricotta, Bourbon Burnt Sugar, and Vanilla Fleur de Sel — and get sneak previews of brand new flavors before they hit shelves. High Road's new factory is primed to become both a local attraction for Atlanta-area residents as well as an entertaining and delicious travel destination for ice cream enthusiasts all over the nation.
Savannah Bee (Afternoon Plant Tour) -- July 13th – Savannah
Featured as a "Small Business Success Story" on CNN, attendees will see the retail inventory, web fulfillment department, all the way through the wholesale shipping department for some of the world's finest honey and beeswax body care products available. See how the honey is filtered in such a way that it remains raw and natural, how the process works, and how the honey travels from the sitting tanks to the bottle. Attendees will also learn about bees, pollination, and how bees help our everyday lives and the environment by visiting an actual Bee Hive.
Georgia Manufacturing Day & "Buy from GA" Month – July 17 - State Capitol
You are invited to join the Georgia Manufacturing Alliance members and manufacturers across the state for the presentation of the "Buy From Georgia Month" Proclamation ceremony and photo with Governor Deal at the Georgia State Capitol. There is NO CHARGE for the event, but registration is required. Please park in the Capitol Lot located on Capitol Avenue (parking is $10 Cash-Only).
LinkedIn Lunch & Learn Workshop – July 25 – Alpharetta
Are you ready for the "NEW" LinkedIn and the changes to the desktop and mobile app? This hands-on workshop will teach you what makes a strong LinkedIn profile and how to use LinkedIn to develop your Personal and Professional Brand. You will leave with a daily outline showing how to build relationships and your business.
Networking Events – Alpharetta, Gwinnett, NE and NW Georgia
These sessions help GMA service providers and manufacturers connect and expand their referral network. Only one industry professional per business category is allowed which makes you the "go to" person for your service.
NE Coffee & Connections is held the 1st Tuesday of each month (8:00 am – 9:00 am) July 11th because of the holiday
Alpharetta Networking Lunch is held the 1st Tuesday of each month (11:30 am – 1 pm) July 11th because of the holiday
Gwinnett Coffee & Connections is held the 1st Friday of each month (7:30 am – 9 am) in Suwanee
NW Networking Lunch is held the 1st Friday of each month (11:30 am – 1 pm) in Atlanta
About the Georgia Manufacturing Alliance:
The Georgia Manufacturing Alliance (GMA) is a membership-based industry organization founded in 2008 to support Georgia's manufacturing community. GMA provides monthly plant tours, educational sessions, tradeshows, and unique networking opportunities designed to help make profitable business connections for its members. The Georgia Manufacturing Directory, Georgia Manufacturing Summit, Georgia Manufacturing Calendar, and Georgia Manufacturing Job Board are additional resources produced by GMA. To learn more about the organization, membership, and upcoming events, please call 770-338-0051 or visit their website at http://www.GeorgiaManufacturingAlliance.com.