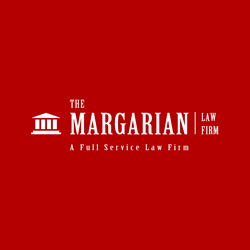 Glendale, CA (PRWEB) June 30, 2017
Tesla owners Roy and Marites Wiseman have filed a class action lawsuit against Tesla alleging a life-threatening defect in all Model S and Model X vehicles. The lawsuit, Roy Wiseman, et al. v. Tesla Inc., Case No. 2:17-cv-04798, filed in the U.S. District Court for the Central District of California, arose in the aftermath of a catastrophic accident in April of 2017 when the Wisemans' vehicle skit off the road. Roy Wiseman and his passenger miraculously suffered only minor injuries but the Wisemans' Tesla Model X was wrecked. The Wisemans since made multiple requests for Tesla to address the dangerous condition that caused the crash. When their requests fell to deaf ears, the Wisemans retained Hovanes Margarian of The Margarian Law Firm to demand a remedy from Tesla via litigation.
The Tesla class action lawsuit in its pleadings alleges that all 2012-2017 Tesla Model S and 2016-2017 Tesla Model X electric vehicles are affected. It further seeks recovery on a nationwide basis and is filed in Federal Court as opposed to California State Court.
The Margarian Law Firm is a consumer class action law firm has been fighting for consumer rights for over a decade. While the firm's various departments have attorneys who handle a wide range of legal matters, its consumer class action division in particular has represented hundreds of thousands of consumers in class action matters involving automobile defects and other matter. The firm's aim is first and foremost to engage Tesla in a meaningful early resolution dialogue whereby the safety concerns raised by the Wisemans will be addressed for them and for all Tesla owners nationwide. The attorneys are optimistic that Tesla will do right by its clients.
The Margarian Law Firm
801 N. Brand Blvd., Suite 210
Glendale, CA 91203