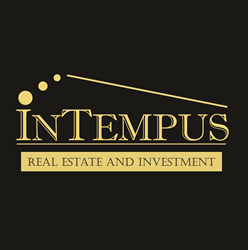 San Jose, California (PRWEB) July 01, 2017
Intempus Realty announced the introduction of their newest real estate endeavor this morning, the Senior Downsize Assistance Program, which aims to help older homeowners scale down their lifestyles with ease. The program offers homeowners a customized approach to economizing their living arrangements, with a focus on setting the client up for financial success as they venture into their next stage of life.
Eugene Korsunsky, President of Intempus Realty, was excited to break the news, "We see a lot of people who are stuck in real estate situations that are making their lives harder because to downsize, you have to make a lot of moving parts work at once. Our program makes the process worry-free."
The Downsize Assistance program includes…

Guidance and professional real estate and/or property management services in regard to the sale or rental of the client's current, too-large home.
Support in finding a smaller home to purchase or rent.
Advice on potential investment properties.
Continued property management services throughout the lifetime of any rental contracts.
Access to the Intempus Realty construction and design team.
Intempus Realty is a full service real estate firm, so clients who utilize the program are provided a seamless process as they transition from one stage to the next. An Intempus Realty team member guides the client through the entire process, getting the client out of the home that has become too big, and into a home that fits their needs.
In addition to offering standard real estate and property management services, Intempus Realty also provides design-and-build services. The team is available to help plan and implement renovations and repairs to make the client's current home more saleable. The team also helps the client create their dream home, whether it's remodeling a new buy, or building an original, smaller home, from scratch.
"We've put together a team that really caters to these situations where one move counts on the next. We offer such a wide variety of services in-house, so we can work with each other to create the perfect scenario for the client," noted Michael Khesin, CEO.
To learn more about Downsize Assistance, or other services offered at Intempus Realty, check out Intempus Realty's website, call (408) 564-8000, or email info(at)intempus(dot)net.
About Intempus Realty
Intempus Realty is one of the fastest growing property management companies in Santa Clara County. The company has doubled in size each year due to their dedication to professionalism and trustworthiness. Intempus Realty offers a wide range of services for residential and commercial property owners, including property and HOA management services, unparalleled property marketing to help owners get the most out of their investment, and maintenance, so owners can rest easy knowing their investment will last.