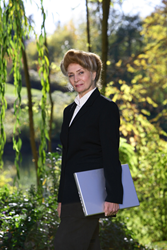 Grants Pass, OR (PRWEB) June 30, 2017
Date aired: June 26, 2017
Guest: Rose Hong, Executive Director Global Dragon TV, http://www.GlobalDragonTV.com
Rose Hong is a first generation immigrant who came to the U.S. thirty years ago on a full scholarship to study English literature at the University of Maryland. Appearing as a guest on Sharon Kleyne's nationally syndicated radio program The Sharon Kleyne Hour Power of Water, Global Climate Change and Your Health on VoiceAmerica sponsored by Nature's Tears® EyeMist®, Hong was effusive in her gratitude for the opportunities she found in the U.S. Calling her adventure at age 23 "a blessed journey," Hong shared the intimate story about her parents depleting their life savings to buy her a one-way flight to America and provide her with basic funds to survive until she got established and her scholarship activated. A couple of years into her studies, Hong became increasingly interested in mass communications and mass media and earned a master's degree in the field. After graduating, Hong spent two decades working in international business and the federal government.
In 1997, Hong told Kleyne, she assembled a group of partners and launched Global Dragon TV to provide what Hong described as "a need for Chinese media content." Global Dragon TV offers 24/7 programming and reaches 70 countries worldwide. Hong herself hosts and produces two weekly TV shows, Global Odyssey and Whole Health Living. Hong is also a board member of Montero Medical Mission, which provides medical and education outreach by sending US volunteer doctors to locations around the world.
Kleyne, whose love for China and the Chinese people is well documented, asked Hong about her native country's philosophy and health practices. "China invented paper, silk, rubber, gunpowder and medical practices that date back centuries," Hong said. "My favorite book is a classic, The Art of War by Sun Tsu. Written in the 5th century B.C., The Art of War is studied at West Point and by business leaders all over the planet. It is a philosophy book that is as true now as the day it was written." Hong also praised a book that all Chinese medical practitioners consult: The Yellow Emperor's Classic of Medicine by Huang Di, who reigned during the 3rd millennium BCE.
Kleyne was also interested in Chinese tea. Hong explained that centuries ago people in other parts of the world began to learn about China by drinking its tea. "In China," Hong said, "tea is enjoyed as a beverage and for its medical properties. Tea, like all of Chinese medicine, is connected to nature." Hong added that a deep connection to nature is also at the root of the ancient Chinese practices, Qi Gong and Tai Chi. Hong estimates, for instance, that Qi Gong has brought health and spiritual well-being to its practitioners for more than 2,000 years.
"As we face a global water crisis and more than 200 new diseases," said Kleyne, "we would benefit from reconnecting with many of the nature-based practices offered by traditional Chinese medicine."
We invite you to listen to this syndicated radio program with special guest Rose Hong. Please go here: https://www.voiceamerica.com/episode/99884/the-sharon-kleyne-hour
If you would like to contact radio host Sharon Kleyne, she can be reached at Sharon(at)biologicaquaresearch(dot)com or 1-800 FOR MIST