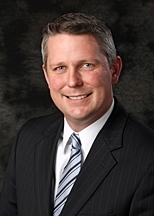 Atlanta, Georgia (PRWEB) July 07, 2017
Insley and Race, LLC Partner Jim Myers secured an appellate court premises security victory with the Georgia Court of Appeals' June 27, 2017 decision in Burgess v. Edgewater Apts-Atlanta, LLC. In Burgess, the Georgia Court of Appeals upheld a grant of summary judgment in favor of a property owner and a property manager in a premises liability case arising from a non-fatal stabbing at a DeKalb County apartment complex. This is the second Appellate Court premises security victory in the last seven months for Mr. Myers, firm partner Brynda Insley, and the Insley and Race legal team.
In upholding the trial court's decision, a three judge panel of the Georgia Court of Appeals led by Judge Elizabeth Branch, writing on behalf of concurring Judges Christopher McFadden and Charles Bethel, found that the actions of the plaintiff in returning to his apartment despite having knowledge that his attackers were lying in wait for him demonstrated greater knowledge on his part of the dangers present on the property. The plaintiff had received several text messages and phone calls advising him that a scorned girlfriend as waiting to confront him at his apartment, but he proceeded there anyway and was attacked. The Court of Appeals contrasted plaintiff's greater knowledge of the danger with the lack of knowledge on the part of the property ownership and management, with the Court finding "nothing in the record to show that any of the property crimes previously committed on the property were "substantially similar" to the attack at issue such that defendants could be held liable for the consequences of not foreseeing that attack."
The Court of Appeals also found that the plaintiff's actions in climbing three flights of stairs to confront his attacker rather than calling management or the police and then engaging in a verbal and physical altercation with his attackers demonstrated that the plaintiff did not exercise ordinary care for his own safety. The case was unsuccessfully mediated before summary judgment was filed and granted in favor of the defendants.
The Burgess decision comes seven months after the November 18, 2016, Georgia Court of Appeals decision in George v. Hercules Real Estate Services, Inc., another premises security case defended and argued by Mr. Myers and Insley and Race, LLC. In George, a case involving a South Atlanta apartment resident who was shot in his apartment after opening his front door to armed assailants, the Court of Appeals upheld a grant of summary judgment by the Superior Court of Fulton County in favor of a property manager. The Court of Appeals found that the plaintiff's case was deficient from a proximate cause standpoint because the plaintiff produced "no evidence or testimony that reducing or increasing security would have affected the crime rate in general or the particular crime that injured George." The Court concluded that "[i]n the absence of proximate cause evidence, Plaintiff failed to create a question of fact on whether [his] injuries were proximately caused by any act or omission of [Defendants]." Like Burgess, the Court also examined the actions of the plaintiff, noting that he was shot "after voluntarily opening his door to an unknown person after midnight."
Insley and Race was also successful in obtaining judgment, which was also upheld by the Court of Appeals, on a counterclaim against the plaintiff in George for unpaid rent after he abandoned his lease following the shooting.
The Burgess and George cases represent strong defense victories in the active and hotly contested litigation climate involving premises security cases in the Atlanta metro area.
Insley and Race, LLC is a Midtown Atlanta litigation boutique specializing in the defense of catastrophic injury cases. Founding partner Brynda Insley, Esq. heads a team of experienced and proven attorneys who provide an aggressive defense to property owners and managers throughout Georgia in premises liability matters. Ms. Insley can be contacted at binsley(at)insleyrace.com. Mr. Myers can be contacted at jmyers(at)insleyrace.com.
Find out more at http://www.insleyrace.com.
Burgess v. Edgewater Apartments-Atlanta, LLC, Georgia Court of Appeals Case No. A17A0537.
George v. Hercules Real Estate Services, Inc., 339 Ga. App. 843 (2017)