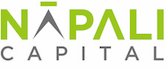 Dallas, Texas (PRWEB) July 07, 2017
Napali Capital, a leading strategic real estate investment company, is pleased to announce the successful acquisition of Mountain Lake Apartments, a 284-unit apartment community in Stone Mountain, Georgia. The multifamily property is located at 1401 N Hairston Road and consists of 22 two-story residential buildings on a 23.59-acre site. The community features a mix of 268 one-, two- and three-bedroom apartments with one to two bathrooms, ranging between 880 square feet and 1,305 square feet, and 16 three-bedroom, two-and-a-half bathroom townhomes averaging 1,468 square feet. 
The property is conveniently situated close to major thoroughfares including Stone Mountain Freeway/State Road 410 and Interstate 285. Mountain Lake Apartments is south of East Ponce Leon Avenue and approximately 8 miles from downtown Decatur. The location provides immediate access via I-20 and I-285 to hubs such as North Gwinnett, Perimeter Center and Hartsfield-Jackson International Airport. Mountain Lake Apartments is close to metropolitan Atlanta's notable employers and attractions, including DeKalb Medical Center Hillandale, Tucker-Stone Mountain Industrial Park, Northlake retail and business district, Smoke Rise Country Club, and downtown and midtown Atlanta. 
Napali Capital's acquisition of Mountain Lake Apartments is part of its long-term strategy to grow its portfolio and strengthen its focus on creating passive income streams for its investors. Napali Capital's research reveals rent growth in Stone Mountain over the past five years reached 22 percent. This statistic reflects that this market is catching up to similar nearby markets like Decatur at 35 percent rent growth and Norcross at 38 percent rent growth in the same period. Rising demand levels are due to strong job growth in the region. The 29-county Atlanta Metropolitan Statistical Area (MSA) added nearly 77,000 jobs between May 2015 and May 2016.
Co-founder and Managing Partner of Napali Capital, Thomas Black, MD, said: "We are thrilled to have closed this investment offering in Stone Mountain, Georgia. This offering will deliver solid double digit returns to our investors. We will begin immediately implementing our business plan, which will improve operating performance and grow rental income."
Founded in 2016 by Thomas and Timothy Black, Napali Capital, LLC, owns over $65 million in multifamily real estate in Georgia, Oklahoma, Texas and Wisconsin. The company acquires real estate to generate passive income for its investors. Co-founder and Managing Partner Dr. Thomas Black is a board-certified ER physician, blogger, public speaker and author. You can read about him at passiveincomephysician.com and his LinkedIn profile, Thomas Black MD. Dr. Black recently released a book titled, "The Passive Income Physician: Surviving a Career Crisis by Expanding Net Worth," in February 2017: https://www.amazon.com/Passive-Income-Physician-Surviving-Expanding/dp/0692827404