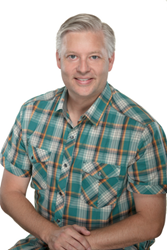 What began five years ago as an East Coast tech PR agency has rapidly expanded beyond any geographic barriers to work with great tech companies and entrepreneurs wherever they may be
Atlanta & San Francisco (PRWEB) July 06, 2017
ARPR, a tech public relations agency that propels global leaders to #MakeNews and #DriveLeads, today announced that it has opened its first San Francisco office to better serve its West Coast clients, which comprise 35 percent of the agency's roster. The news comes just weeks after the O'Dwyer's ranked agency relocated its Atlanta headquarters to Ponce City Market, becoming the iconic building's first small business office space leaseholder. ARPR's newest location in San Francisco's WeWork Embarcadero is the firm's third office, following New Orleans, which opened in late 2013.
ARPR's growing footprint is in conjunction with its fifth birthday, and is facilitated by its continual 45 percent year-over-year growth. Moreover, it is in response to an increase in business development from Silicon Valley, as tech leaders are increasingly seeking a PR partner whose capabilities span beyond media.
"What began five years ago as an East Coast tech PR agency has rapidly expanded beyond any geographic barriers to work with great tech companies and entrepreneurs wherever they may be," said Anna Ruth Williams, ARPR founder & CEO, who will oversee the San Francisco office and its growth strategy. "We've been steadily building relationships and revenue in the Bay Area, making this expansion excitingly inevitable."
"Our vision for the future of PR - a holistic relationship between headlines and lead generation, content marketing and relationship building - combined with our unprecedented commitment to client service and employee satisfaction makes ARPR a highly appealing agency partner for West Coast tech companies that are tired of traditional PR firms overpromising and under delivering," said Vice President of Client Service Evan Goldberg.
ARPR today also announced the hiring of PR industry veteran Colin Crook to the position of senior communications strategist. As the agency's first West Coast representative, Colin will support media and analyst relations and strategic communications initiatives for ARPR's clients. Prior to ARPR, Colin served as head of corporate communications for MindTouch and as a founding partner at a startup PR and content agency. Previously, Colin was a vice president of Voce Communications. During his near decade at the organization, Colin helped grow the staff from 20-120 people and increase its annual revenue by millions of dollars - helping position it for acquisition by Porter Novelli, an Omnicom company.
"I'm excited by the opportunity to lend ARPR my experiences scaling a PR agency and to help in the support of its existing Bay Area clients," said Crook. "The team is tremendously hungry to reshape how tech PR agencies are perceived, and it is doing so by delivering services and consultation that bridge the marketing communications and public relations disciplines like never before."
ARPR is one of the country's fastest growing tech PR agencies. Since its launch in 2012, it has twice garnered national recognition as agency of the year; been recognized as a Top Place to Work by PR News, and Williams has been honored as one of the country's 50 PR Game Changers. The 18-person agency maintains a 94 percent voluntary employee retention rate and a 75 percent client retention rate, far exceeding the industry averages in both categories. For the past three years, more than 95 percent of ARPR clients said they would recommend the agency.
"The ARPR brand has garnered a reputation for successfully pushing the limits of what a PR firm can achieve," said Blair Broussard, ARPR's senior vice president. "We're excited by the challenges and opportunities to further establish our credibility in the region most saturated with legacy tech PR agencies."
For more information on ARPR's San Francisco office, visit http://www.arpr.com/SF and follow @ar__pr on Twitter. To learn about how ARPR is propelling the conversation about the #FutureofPR, visit http://www.futureofpr.org.
About ARPR
ARPR is a tech PR agency that propels global leaders to #MakeNews and #DriveLeads. 
Headquartered in the tech boomtown of Atlanta and with offices in New Orleans and San Francisco, ARPR is pioneering the Future of PR through innovation and services that push the limits of what a public relations agency can achieve. ARPR was named the 2016 National Tech Public Relations Agency of the Year by Bulldog Reporter and a 2016 TOP Places to Work in PR by PR News. For more information on ARPR clients and services, visit http://www.arpr.com and follow @AR__PR on Twitter.