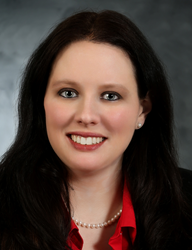 "We are very happy to have Stephanie join our team of exceptional attorneys. We know she will help many people who are going through very difficult times." -William Mattar, Esq.
Buffalo, NY (PRWEB) June 30, 2017
Attorney Stephanie R. Messina grew up in Amherst, New York, and received her Bachelor of Arts degree in legal studies, magna cum laude, from SUNY Buffalo's Amherst campus in May 2009. She went on to earn her Juris Doctor, cum laude, from Albany Law School in May 2012.
While attending Albany Law School, Stephanie interned with the United States Attorney's Office for the Western District of New York. Before that, she worked as an intern with the Albany Law School Health Clinic, which gave her an opportunity to represent low-income clients in their guardianship proceedings and Social Security Disability appeals.
In her last year of law school, Stephanie was on the Board of Editors for the Albany Government Law Review. As Managing Editor of Research & Writing, she assisted in the publication of Baseball and the Law: America's National Pastime. She also studied abroad in China, visiting Shanghai, Beijing, and Xian.