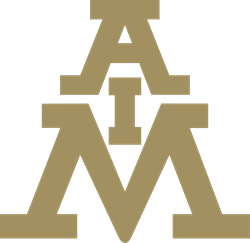 Cranston, RI USA (PRWEB) July 03, 2017
AIM Solder, a leading global manufacturer of solder assembly materials for the electronics industry, is pleased to announce that it will host a Knowledge Sharing Session in Guadalajara, Mexico, on July 12th, 2017. AIM's International Technical Support Director, Carlos Tafoya, will present the white paper "Assessing the Effectiveness of I/O Stencil Aperture Modifications on BTC Void Reduction."
Carlos will present the white paper "Assessing the Effectiveness of I/O Stencil Aperture Modifications on BTC Void Reduction." Many of the published center pad voiding studies have focused on optimizing center pad footprint and stencil aperture designs. Carlos' presentation will highlight a no-cost, easily implemented I/O design guideline that can be deployed to consistently and repeatedly reduce void formation on BTC-style packages.
This free seminar, hosted by AIM, SmartSol Technologies and Reymet, will be held at SmartSol Technologies in Guadalajara, Mexico. This Knowledge Sharing Session will consist of four conferences, with speakers from AIM, KYZEN, Nordson Matrix and ASM Technologies, covering topics from void reduction to cleaning a no-clean flux. For more information about this event, please contact Barbara Soto at bsoto(at)aimsolder(dot)com.
To register, please visit: http://conta.cc/2tqsnhe
About Carlos Tafoya
Carlos Tafoya received his B.S. in Industrial Engineering from the University of Texas – El Paso. He joined AIM in 2005, bringing with him over two decades of experience in the electronics assembly industry. Carlos currently oversees AIM's technical support teams based in USA, Canada, Mexico, South America, Europe, China and India.
About AIM
Headquartered in Montreal, Canada, AIM Solder is a leading global manufacturer of assembly materials for the electronics industry with manufacturing, distribution and support facilities located throughout the world. AIM produces advanced solder products such as solder paste, liquid flux, cored wire, bar solder, epoxies, lead-free and halogen-free solder products, preforms, and specialty alloys such as indium and gold for a broad range of industries. A recipient of many prestigious SMT industry awards, AIM is strongly committed to innovative research and development of product and process improvement as well as providing customers with superior technical support, service and training. For more information about AIM, visit http://www.aimsolder.com.
Upcoming Events:
July 13, 2017 – SMTA Ohio – Independence, OH
July 25-28, 2017 – FIEE – Sao Paulo, Brazil