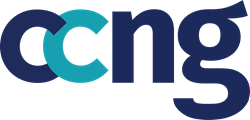 The CCNG Executive Summit offered a unique and engaging forum to interact with other leaders who are focused on further improving the experience their customers receive ...
Fort Worth, TX (PRWEB) July 07, 2017
The annual CCNG Executive Summit brings together a collection of experienced, senior level business leaders from across the industry to meet and learn from each other. Participants in this invitation-only event share a high level of experience and perspective related to the challenges of customer support operations, customer experience management, and customer engagement.
"The CCNG Executive Summit definitely exceeded my expectations with relevant and timely content. Conversation with peers and industry leaders was truly engaging, well worth the investment. I recommend this unique event to any executive who wants to recharge their batteries and share ideas with some of the smartest people in the industry." - Jennifer Richard, Vice President of Contact Center Operations, McKesson MPRS
Each day delivers cross-industry collaboration and dynamic problem solving with top pros and industry thought leaders. Industry executives will share experience and insights on critical topics including:

The power of customer-centric perspective
Strategies to fix agent attrition
Proactive, predictive & personalized care
Improving the self-service experience
AI, virtual agents and chat bots
The value of operations flexibility
Extracting customer feedback from Big Data
Getting social service right
Analytics: short and long term
Reducing customer effort
Gamification strategies and outcomes
WFM norms and best practices
Finding, engaging, and retaining the emerging workforce
Delivering service continuity across all channels
"Summit attendees take full advantage of a highly interactive agenda that keeps the focus on attendee participation and engagement," says David Hadobas, President and CEO of CCNG. "Sharing knowledge and insight with experienced peers makes the Executive Summit a unique opportunity for senior customer service leaders."
In addition to its annual Executive Summit, going back to the mid 1990's, each year CCNG works with its members to plan and host regional events throughout the United States, designed for mid-level management responsible for operations in customer service, contact center, and customer experience management.
For details on how to attend all CCNG regional and partner events, please visit us at CCNG.com.
CCNG International Inc.
Founded in 1992, CCNG International Inc., is a member Professional Peer Network (PPN) for Contact Center, Customer Experience, and Customer Service Executives, Managers, and Leaders.
CCNG Membership grants industry professionals exclusive access to a community of peers who Connect, Interact, and Share through face-to-face events, virtual events, and social media channels to enhance their professional network and gain valuable insight into Contact Center and Customer Service technology and best practices.
All Call Center, Contact Center, Customer Care, Customer Service, and Customer Experience Professionals are invited to participate in the CCNG Professional Peer Network. For more information about the CCNG Network, please visit CCNG.com, "Like" us on Facebook, and follow us on Twitter - @CCNGNetwork.