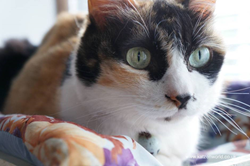 Exercise is important for cats to reduce the risk of obesity
London, UK (PRWEB UK) 5 July 2017
Popular online magazine Katzenworld is looking at how cat guardians can help their cats do more exercise in this latest cat guide.
Most cat guardians often forget about the fact that their cats need just as much exercising opportunity as humans. A lack of exercising can lead to obesity which is an ever increasing problem in the UK.
But the risk of obesity in cats can be reduced through providing cats with exercise opportunities in addition to a healthy life style.
This latest guide will look at the best options for providing this exercise to cats such as providing them with cat toys, hunting games and scratching posts.
About Katzenworld:
Katzenworld is an online cat magazine working on providing cat owners and cat lovers with their number one source for:

Insight on cat care
Top cat events
Cat Cafes
Cat products