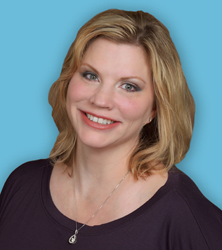 "I appreciate how the Nacogdoches community has supported and embraced my practice," says Dr. Overturf. "I am excited to expand with the addition of Melissa Nicholas, PA-C so that we can continue to serve Nacogdoches and the surrounding community."
Dallas, Texas (PRWEB) July 10, 2017
Melissa Nicholas, PA-C, will join the U.S. Dermatology Partners Nacogdoches location on July 12, 2017. She is relocating to Texas after working in Washington state and looks forward to supporting the Nacogdoches community. She joins Dr. Michaela Overturf, who opened the office in August 2015.
Ms. Nicholas earned her Masters of Science, Physician's Assistant Studies at The University of Texas Medical Branch in Galveston, Texas. She received her undergraduate degree from The University of Oklahoma in Edmond, Oklahoma.
Ms. Nicholas is certified by the National Commission on Certification of Physician Assistants and is licensed by the Texas State Board of Physician Assistant Examiners. She is also a member of both the Society of Dermatology Physician Assistants and the American Academy of Physician Assistants. She has experience in a variety of medical fields, including dermatology, aesthetic services, and primary care. She was drawn to the field of dermatology because of the variety and enjoys treating patients of all ages.
"I appreciate how the Nacogdoches community has supported and embraced my practice," says Dr. Overturf. "I am excited to expand with the addition of Melissa Nicholas, PA-C so that we can continue to serve Nacogdoches and the surrounding community."
Ms. Nicholas begins seeing patients in the office on July 12.
About U.S Dermatology Partners Nacogdoches
The Nacogdoches office of U.S. Dermatology opened two years ago. The office, led by Dr. Michaela Overturf, treats conditions such as acne, psoriasis and eczema to relieve or improve symptoms that limit comfort, health and enjoyment. Patients can rely on specialized, highly effective, proven treatments for a variety of skin cancers to restore and extend quality of life.
About U.S. Dermatology Partners
U.S. Dermatology Partners is making it easier for people to connect with a dermatologist and gain access to the latest in dermatology care for the entire family as well as access to state-of-the-art treatment for skin diseases. Because it is the third-largest physician-owned dermatology practice in the United States, patients have access to medical, surgical and cosmetic skin treatments through its coordinated care network and benefit from the practice's depth of dermatology subspecialty thought-leaders and medical advisory board. To be the best partners to its patients, U.S. Dermatology Partners is fervently focused on providing the highest level of patient-first care. Its team therefore includes recognized national leaders in subspecialties including psoriasis and Mohs surgery. To learn more, visit usdermatologypartners.com.