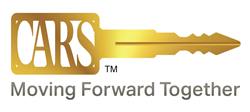 "We at CARS are excited about continuing the great work Jacquie and her team have been providing partners over the last 10 years," Howard Pearl, CARS CEO stated. "We enthusiastically welcome our new partners and associates."
SAN DIEGO, CA (PRWEB) July 06, 2017
Today, CARS announced that it has acquired the Center For Car Donations, expanding the reach of its vehicle donation programs to 250 new nonprofit partners including 60+ public media partners.
CARS has grown to be a leading car donation program nationwide, setting a high standard for their nonprofit partner beneficiaries in customer service, donor satisfaction, and donor engagement. Many nonprofits rely greatly on their vehicle donation programs as a stable source of funds, and currently, 2600 nonprofits of varying sizes are utilizing vehicle donation programs operated by CARS. These include St. Jude Children's Hospital, Purple Heart, the Sierra Club Foundation, and approximately 200 PBS and NPR affiliate stations. "The leadership at CARS is always accessible and looking out for our interests," said Corey Lewis, Station Manager, WBUR. "The staff comes to us with suggestions and strategies on how to maximize the relationship."
About CARS
Charitable Adult Rides & Services is a 501 (c)(3) nonprofit organization founded in 2003. CARS has now contributed over $120 million to Public Media stations nationwide. CARS also reinvests back into the community by operating a program called "On the Go", offering transportation solutions to seniors. CARS headquarters is located in San Diego, CA.
Center For Car Donations: http://careasy.org/centerforcardonations
Charitable Adult Rides & Services Official Website: http://www.careasy.org
# # #