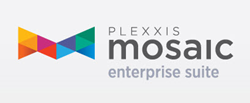 an enterprise-class solution that ensures business continuity in the event disaster strikes
(PRWEB) July 04, 2017
Plexxis Software is proud to announce remote backup and disaster recovery services are now available to customers. Plexxis offers drywall estimating software and concrete estimating software that is masterfully united with project management tools, enterprise accounting and mobile apps for the field. Uniting all data from all departments onto a single source platform has enabled elite specialty contractors to outperform and maintain market dominance. Adding remote backup and disaster recovery services brings them one step closer to fully united performance.
"Our customers have been asking for an enterprise-class solution that ensures business continuity in the event disaster strikes," said David Gamero, Director of Hosted Infrastructure. "By choosing Plexxis, customers are able to unite their entire team onto one software platform while also relieving themselves of the task of managing their back up and disaster recovery process."
Backing up data is a standard operating procedure for any organization. The key in today's environment is to ensure the data is backed up in multiple locations, encrypted and can be rapidly deployed on a hosted server in the event of a disaster. "Providing our customers with the ability to keep business running during an outage was central to our design," said David Gamero.
Chris Loranger, President & CEO, Plexxis Software, adds; "We value the trust our customers place in us and we are excited to be taking that trust to the next level. This is one less worry owners have."
Specialty Contractors are invited to contact Plexxis to learn more about Plexxis drywall estimating software, concrete estimating software, mosaic pm | accounting, mosaic mobile apps for specialty contractors and technology management services.
ABOUT PLEXXIS SOFTWARE
Plexxis Software creates single source construction management software for specialty contractors. All solutions are designed on a powerful enterprise class database with purpose driven features for estimating, project management, accounting, mobile apps, and business intelligence.