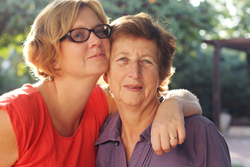 Fresh Tech Maid's professional cleaning technicians are trustworthy and experienced working with seniors suffering from communication impairment, including hearing loss and dementia.
Chicago, IL (PRWEB) July 10, 2017
Fresh Tech Maid (https://freshtechmaids.com/) is proud to announce a new specialized Cleaning Service for Seniors. Fresh Tech Maid understands the challenges faced by senior citizens and their caregivers when it comes to choosing a cleaning service. The new service offering is tailored to the needs of seniors, including a cleaner and healthier chemical-free cleaning, the most trusted and well-trained cleaning technicians, stress-free office support, errand service, and closely working relationship with family and caregivers.
Caring for a senior can be a significant burden for friends or family, and investing in support services, including a regular cleaning service, is often a necessity. Our cleaning service specially designed for seniors can decrease stress, especially for "sandwich" caregivers tasked with caring for both children and elderly parents. Fresh Tech Maid's extensive general service offerings include many that may benefit seniors—from traditional "scrub and mop" cleaning, to tackling common chores, such as laundry and grocery shopping.
However, care must be taken to select a cleaning partner that understands the unique needs of elder care. Fresh Tech Maid has taken the guesswork out of selecting a service provider with a new specialized Senior Cleaning Service. Caregivers that select a Senior Cleaning will be paired with professional cleaners specially trained with seniors issues, including communication impairment (hearing loss and dementia). Fresh Tech Maid understands the anxiety that cleanings can cause for seniors, and our trusted Cleaning technicians are committed to a gentle, patient approach to working with senior's family members.
Seniors can also be particularly sensitive to many of the chemicals in consumer and professional cleaning products, even those marketed as "green." The toxic residue left by these products can cause a variety of side effects in seniors, including breathing impairment. Fresh Tech Maid's new Senior Cleaning is chemical-free, using ionized water cleaning solutions for sensitive senior homes.
"We believe our community's senior citizens should always receive the best possible care, and we also know that caring for an aging loved one can be a stressful, difficult, and time-consuming task," said Wells Ye, President of Fresh Tech Maid, "At Fresh Tech Maid, we understand the unique needs of seniors and their caregivers when it comes to a regular cleaning service. That's why we're proud to introduce the first specialized Senior Cleaning service in the Chicagoland area."
Caregivers should always extensively evaluate a potential cleaning service before selecting it to support a vulnerable loved one. Fresh Tech Maid maintains an industry-leading IICRC Certification, as well as years of positive reviews on Yelp, Google, BBB Reviews, and other rating sites. Fresh Tech Maid is committed trustworthy service and all of our cleaning technicians face extensive evaluation and screening, including background check and attitude survey, during the recruiting process.
Hiring a cleaning service that's the right fit for you and your senior loved one can be a life changing experience (https://freshtechmaids.com/choose-senior-house-cleaning-service/). Fresh Tech Maid representatives are always available to help build a customized Senior Cleaning plan to fit your needs. Reach out today to start a conversation with one of our senior/caregiver-focused cleaning specialists.
About Fresh Tech Maid
Fresh Tech Maid is a leader in cleaner and healthier chemical-free house cleaning in Chicago and northwest suburbs. Located in Chicago, Evanston, and Arlington Heights, IL, Fresh Tech Maid has been designated as the "Best Pick of Maid Service" in Chicago and its northwest suburbs by the Best Pick Report the 7th time. Visit https://FreshTechMaids.com/ or just call 847.392.0888