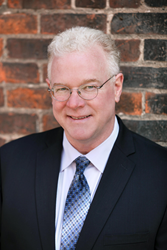 There's a mad scramble going on as new DOL rules erode once reliable sources of independent broker-dealer revenue
Marine on St. Croix (PRWEB) July 06, 2017
In his June 28 ThinkAdvisor article, "100% Advisory Payouts & 7 Other 'Heresies," broker-dealer recruiter Jon Henschen of Henschen & Associates discusses the mad scramble going on as new DOL rules erode once reliable sources of independent broker-dealer revenue. Shifting or creating new profit centers is becoming an obsession for broker-dealers.
Henschen's analysis finds that for some broker dealers, it's a matter of survival. For others, such as private-equity owned broker-dealers, getting profits up to a level that will make the broker-dealer attractive for an aggressive sale price is the prime motivation.
The article also discusses how the new DOL rules are causing broker-dealers to implement conservative compliance policies that many advisors find too restrictive. An example of this is the 100% advisory payout, which about a dozen broker-dealers offer if an advisor has their own RIA.
According to Henschen, the greatest competition for value-added independent broker-dealers today comes in two forms: advisors moving to the fee-only model, or those going to a broker-dealer model that nets them more. He notes that over the years his firm has witnessed many large producers that have built their practice to the $100 million to $300 million asset range and then move into book maintenance mode, with growth stemming from referrals only.
Henschen points out that broker-dealer bells and whistles such as practice management and marketing are less important to advisors, as they seek to net more. If they are at a value-added broker-dealer, there may be numerous expenses built into the broker-dealer model that they find little reason to pay if they are not utilizing those services.
The article continues by providing a list of loss leaders or contrary compliance stances offered by broker-dealers that directly or indirectly attract advisors looking to net more.
One approach Henschen discusses is flat advisory administration fees. For advisors that manage client assets themselves, it is common practice to pay 10-25 basis points on client assets for billing, statements and performance reporting. A growing number of broker-dealers are opting to do these functions themselves rather than through their clearing firm, charging $12.50-$40.00 per account annually rather than basis points on assets. This is a huge savings over basis points charged on assets, and is a primary way advisors can net more for themselves or their clients.
No broker-dealer involvement in fixed index annuities is another loss leader to attract advisors. According to Henschen, there are still broker-dealers that take the stance: "Until they declare FIA a security, we are not going to require it to run through us." For an advisor doing sizable amounts of FIA business, this can equate to netting thousands more.
Henschen describes the third loss leader as no markup on outside money managers. Larger broker-dealers typically mark up the management fee on a third-party money manager by 10-25 basis points. Frequently, advisors are not aware that a markup is being charged to them. Small and mid-sized broker-dealers rarely tack on this profit center.
The article addresses several other tactics, including broker dealers friendly to mutual funds and VAs held direct; higher investment limits on REITs/Alts and the ability to buy E&O insurance.
Henschen wraps up the article by acknowledging the need for broker dealer profitability and posits that advisors can have the best of both worlds with a profitable broker dealer and value pricing in needed areas. For an advisor wanting to net more, who may no longer be utilizing the services their firm offers, a change of broker-dealer can make sense, if the alternative maintains quality service and needed technology.
However, according to Henschen, "When you see a publically traded broker-dealer that has a 15% return or more embedded into its cost structure, and numerous services that advisors may or may not use, it begs the question: Whose financial success are you working to advance, your broker-dealer's or your clients'?"
You can read the full article here.
Jon Henschen is President of Henschen & Associates, an independent broker-dealer recruiting firm located in Marine on St. Croix, Minnesota. With more than 20 years of industry experience, Jon is a staunch advocate for independent financial advisors, and is widely sought after by both reps and broker dealers for his expertise and advice on independent broker dealer topics. He is frequently published and quoted in a variety of industry publications, including ThinkAdvisor, Investment Advisor Magazine, Wealth Management Magazine, Financial Advisor IQ, Financial Advisor Magazine, Investment News and others.