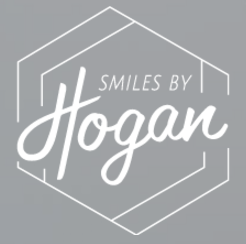 Mt. Pleasant, SC (PRWEB) July 05, 2017
Dr. Kevin Hogan, a recognized dentist, now offers new patients the chance to reclaim their smiles with reliable guided dental implant placement. Dr. Hogan now accepts new patients in need of dental implants in Mt. Pleasant, SC, without a referral. With recent advancements in dental technology, dental implants have become the gold standard in long-lasting and convenient tooth replacement solutions. Placement of each implant is a critical part of its success, which is why Dr. Hogan utilizes the VaTech PaX-i3D Cone Beam CT imaging technology for computer-guided, precise placement.
Cone Beam CT imaging technology provides an accurate, clear image of patients' oral structures and using the PaX-i3D system, it only takes six seconds to capture. As an experienced dentist, Dr. Hogan understands that having an in-depth knowledge of the anatomy of the mouth, where nerve endings lie and how dense the bone may be in certain areas can all have a tremendous impact on the stability of an implant and its chances for success.
By first mapping the vital structures of the jaw and mouth, Dr. Hogan can create a customized treatment plan that allows him to determine an ideal location for each implant post. Each location must have proper bone density to support the post long-term and also avoids sensitive nerve endings. Receiving dental implants in Mt. Pleasant, SC from a dentist with this leading imaging technology offers a pleasant experience and permanent results.
Dr. Hogan has received extensive training on the placement of implants from the Engel Institute at the M3 Advanced Implant Course for guided implant placement. He has numerous years of experience placing implants with his team and encourages patients to learn how this procedure can improve their smile, their health and their oral function.
Patients who may be considering receiving dental implants in Mt. Pleasant, SC, are invited to contact Dr. Hogan to learn more about guided implant placement and determine if it may be the right choice for their tooth loss. Call Dr. Hogan's practice at 843-639-5921 to schedule a personalized appointment with a leading dentist.
About the Doctor
Dr. Kevin Hogan is a general dentist providing individualized care for patients in Mt. Pleasant, SC. Dr. Hogan is a graduate of the Indiana University School of Dentistry and has completed hundreds of hours of continuing education courses to stay contemporary with the latest dental technologies. In addition, he has also completed coursework with the Dental Organization for Conscious Sedation and has lectured at the University of North Carolina, Emory University, the Saginaw Valley University and AUA-American University of Antigua on head and neck anatomy and oral pathology. Dr. Hogan is a member of the American Dental Association, International College of Cranio-Mandibular Orthopedics, Academy of Laser Dentistry, International Association of Physiologic Aesthetics, Institute for Advanced Laser Dentistry, DOCS (the Dental Organization for Conscious Sedation), International Congress of Oral Implantologists and the South Carolina Dental Association. He is also a past member of the American Straight Wire Orthodontic Association, Maxillofacial Orthopedic Growth and Development, the American Academy of Pediatric Dentistry and the Functional Orthodontic Society. He and his team are dedicated to providing exceptional oral care to patients through personalized treatment plans. To learn more about the services offered by Dr. Hogan, please visit his website at http://www.smilesbyhogan.com or call 843-639-5921.