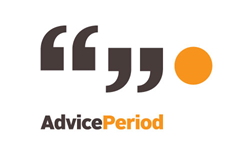 Los Angeles, CA (PRWEB) July 06, 2017
AdvicePeriod, a national network of likeminded advisors, announced today the addition of Ken Churchill as Partner Advisor. Churchill will open a new office for AdvicePeriod in Dallas, Texas. This marks the second new office for AdvicePeriod in the last month, and the seventh new office in the last year. 
"We got a good one," said Larry Miles, AdvicePeriod Principal. "Ken's 30 years at one firm tells you he takes this move very seriously."
 
"I'm fired up," shared Churchill. "I'm blessed to council and mentor many great clients and entrepreneurs. I advise them on all aspects of their financial lives. AdvicePeriod is a perfect fit."
The addition of Churchill marks the second broker that has moved to AdvicePeriod in the last month. "We expect the trend of great brokers looking for something better to continue," shared Miles. "AdvicePeriod should be a beneficiary of that trend."
When advisors leave the brokerage world for AdvicePeriod, they may have to make significant changes to their business. AdvicePeriod is not a broker dealer; does no commission business; does not sell insurance; and does not buy and sell individual stocks. As a result, AdvicePeriod will not be a fit for all advisors.
"We are looking for advisors like Ken who are committed to focusing on what really matters to clients. They're planning-centric and tech enabled," outlined Miles. "Not everyone is up to that challenge."
AdvicePeriod expects to partner with more advisors in the second half of 2017, specifically, advisors who want to own their business and grow within AdvicePeriod by leveraging its people, processes and technology.
About AdvicePeriod
AdvicePeriod is a leading, SEC-registered investment advisor dedicated to focusing clients on the important decisions necessary to managing their wealth. Our mission: To make wealth management more fair, effective and successful, for clients and advisors alike. To learn more, visit: http://www.adviceperiod.com.