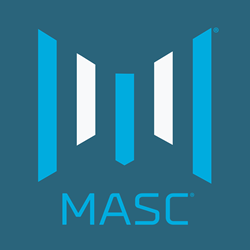 Cheyenne, WY (PRWEB) July 06, 2017
MASC is pleased to announce the launch of its calling and messaging app that will enhance how people communicate on their smart phones. The app is available on the App Store and Google Play Store and comes with a free 2-weel trial for new users. The app was designed to protect a user's real phone number and data and improve flexibility when conducting business, engaging in social situations, online selling, and more.
MASC includes three phone numbers and more can be added if needed. The app allows users to allocate specific phone numbers to various contacts, and customize profile settings at the number or contact level. Users can add or delete MASC phone numbers at any time, and the app remembers which contact was assigned to what number. Users have full control to customize each number's audio message settings and phone handling rules. MASC also features phone numbers that are SMS and MMS enabled, allowing users to send text messages, photos, and more.
One of the most important features of the MASC app is the MASC Operator. This cutting-edge technology lets users customize how incoming phone numbers are handled. The MASC Operator connects the user based on the specified settings where the user can then choose to accept or reject the incoming call. It can also send the call directly to voicemail with customized audio greeting. The MASC Operator number is the only number that will be shown on a user's phone history. All other data and activity will be stored in the app, protecting all "real" phone data.
The MASC app was designed for many different applications, including sales, real estate, dating, online selling, and more. It mitigates the inconvenience of changing phone numbers or having more than one phone to conduct business. Learn more about the MASC app today at http://www.masc.com!
About MASC:
MASC is a communication service that allows you to call and text using additional phone numbers on your smartphone. The MASC app keeps your calls, texts, photos, emails and contacts private while leaving your phone number protected.