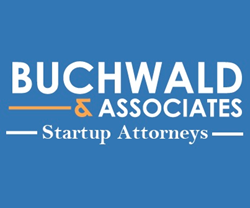 External agencies aren't necessarily going to take data protection as seriously as you do.
New York, NY (PRWEB) July 10, 2017
An intelligence contractor, Winner reportedly leaked an NSA report on Russia's interference with the U.S. Federal Election in May. An internal audit found that Winner and 6 others printed the report - but that Winner carried it out of the office and handed it to The Intercept. Though she has since been arrested, the fact that she was able to leak the document suggests there is a much larger issue in the U.S. intelligence community, says Buchwald - and it is one that startups can learn a great deal from.
"Even after the Snowden leaks, official figures suggest that there are still several hundred thousand contractors with direct access to highly-privileged information," says Buchwald. "Any one of these individuals could be the source of a leak. It's a situation that echoes what happens in many startups, where you've got several contractors and vendors, and they all have access to your data in whole, or in part."
According to Buchwald, startups - especially those who are establishing a foothold in the US from overseas - need to be extremely cautious about what vendors they work with, and selective in the level of access they give those vendors.
"External agencies aren't necessarily going to take data protection as seriously as you do," Buchwald explains. "You need to be sure you have access controls and file security measures of your own in place. Retaining control of your data is critical, even when it is outside your organization's walls."
In addition to researching each potential vendor, Buchwald recommends a file management platform that allows direct control over documents, even after they've been downloaded to a device, along with strong access policies.
###
About Buchwald & Associates
Buchwald & Associates is a full-service law firm with deep tech startup expertise. The firm is managed by Steven Buchwald, a leading startup attorney, helping entrepreneurs navigate through the company formation and fund raising stages, as well as day-to-day issues like drafting and negotiating contracts. Featured in multiple publications such as TechCrunch, Inc. and Forbes, Steven Buchwald is one of the leading legal authorities for business professionals, particularly entrepreneurs and investors.