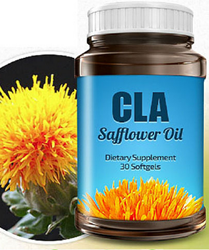 Los Angeles, CA (PRWEB) July 06, 2017
Does Safflower Oil really work, or is it just hype and a scam? This is a question many in the diet supplement world are asking, and it's the question DietsUSA.com owner Victoria Collins has set out to answer on her website. According to Collins, "There is much confusion surrounding the effectiveness of safflower oil and I thought it was time to delve into the facts of this supplement and give readers honest reviews."
DietsUSA.com is a website that offers readers information on diet, fitness, nutrition, weightless, sex & love and lifestyle. The safflower reviews can be found in the Weight loss section of the site. Collins has provided a thorough review of safflower oil, by first letting readers know what it is and what its advocates claim it can do for those looking to lose weight. According to Collins, safflower oil is promoted as a weight loss tool, but also a supplement that can help users increase lean muscle, decrease appetite and improve their mood. These are the claims that Collins' website seeks to analyze in the reviews.
The reviews tackle issues like the effectiveness of the safflower oil itself to influence weight loss versus the other ingredients in the oil, and whether the oil and other ingredients work the same on each individual. Collins also includes an analysis of what others have said about sallower oil to give her readers a thorough overview of the supplement and what is being said in the weight loss and supplement communities.
The reviews have been described as balanced with questions surrounding safflower oil addressed, while also presenting the positive aspects of the oil and testimony from users who swear by its effectiveness. Visitors to the site will leave with a thorough understanding of what safflower oil is, the claims made about it, the active ingredients in the oil and a discussion about whether safflower oil is safe and whether it is actually helpful as a weight loss tool. Collins even fully explains the potential benefits of all the other ingredients found in safflower oil.
To learn more about safflower oil, visit the website at https://diets-usa.com. Victoria Collins is also available for questions at info(at)diets-usa(dot)com.
###