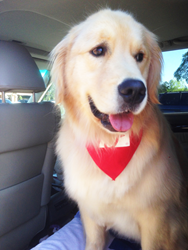 Kennesaw, Georgia (PRWEB) July 06, 2017
Total Veterinary Care® proudly announces the Grand Opening of their location at 1619 Collins Road in Kennesaw. The public is invited to an Open House on Saturday, July 22 from 10:00am – 12:00pm. Enjoy refreshments while taking a hospital tour and learning about services provided. During the event, Total Veterinary Care® will be offering microchipping vouchers and waiving sign-up fees for their Total Care Wellness Plans®. After the Open House hours, the hospital will be open for appointments – walk-ins welcome! Come in the morning to meet the team and see the new facilities, or bring your furry companion between 12:00pm - 6:00pm for a free first-time exam.
Total Veterinary Care® believes exceptional veterinary services are an integral part of your companion's well-being. They are dedicated to the advancement of total animal wellness through quality care and cutting-edge medical practices, and are committed to community awareness and education. Their pet hospital focuses on the comprehensive needs of your companion animals. As a member of this community, Dr. Pam Hale, DVM, Chief of Staff, is excited to become part of the Total Veterinary Care® team and looking forward to making a difference for the pets in her area.