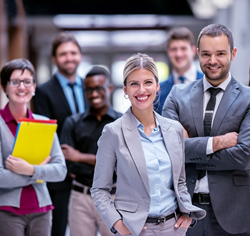 Staying current with the latest Microsoft products and updates provides enhanced productivity and collaboration for organizations of all sizes.
Hoboken, New Jersey (PRWEB) July 06, 2017
A NYC area IT consultant and MSP informs business leaders of exciting new Microsoft products and software updates—in a new article on the eMazzanti Technologies website. The recent introduction of Microsoft Teams, a chat-based workspace within Office 365, and Microsoft Dynamics 365 cloud-based sales and marketing software provide enhanced collaboration and accessible marketing functionality for business users.
In the informative article, the company reviews important benefits and features of the new products as well as updates to two existing Microsoft pillars, Office 365 productivity software and the Windows 10 operating system.
"Business leaders need all the advantages that modern technology offers," stated Jennifer Mazzanti, CEO, eMazzanti Technologies. "Staying current with the latest Microsoft products and updates provides enhanced productivity and collaboration for organizations of all sizes."
Below are a few excerpts from the article, "4 Microsoft Product Announcements to Power Business Transformation."
Microsoft Teams – Simplified, Secure Collaboration
"With cross-country and global teams becoming the business norm, Microsoft announced a chat-based workspace within Office 365. From conversation and video conferencing to real-time collaboration within Office applications, Microsoft Teams supports today's agile work groups."
Windows 10 Creators Update - Power the Future
"With releases in April and again in September, Windows 10 Creators Update expands creative options, simplifies connections and improves privacy.

3D and Affordable Mixed Reality – Users can create and manipulate 3D models in Office documents and Microsoft Paint. In addition, Microsoft has expanded its partner support to make mixed reality affordable. VR headsets from various vendors will ship pre-installed with Windows 10 Creators Update…"
Microsoft Dynamics 365 – Sales and Marketing in the Cloud
"Microsoft launched Dynamics 365 last fall, reimagining its business solutions offerings with a feature-rich cloud solution. The Business Edition includes essential functionality for small and mid-size organizations while the Enterprise Edition offers a full suite of applications for large businesses."
Unlock the Power of Microsoft Applications with eMazzanti
These and other exciting product offerings promise to help employees work smarter, create with confidence and improve connections with coworkers and customers. As a leading Microsoft Partner with access to high-level Microsoft resources, eMazzanti Technologies helps business leaders determine the best timing and configuration for their organizations.
With managed IT services and cloud services tailored to individual business needs, the team of certified Microsoft engineers at eMazzanti help businesses achieve higher levels of collaboration and productivity.
Related resource information:
Prepare Now for Windows 7 End of Support
Protect Business Data with Powerful Microsoft Security
About eMazzanti Technologies
eMazzanti's team of trained, certified IT experts rapidly deliver retail and payment technology, digital marketing services, cloud and mobile solutions, multi-site implementations, 24×7 outsourced network management, remote monitoring and support to increase productivity, data security and revenue growth for clients ranging from law firms to high-end global retailers.
eMazzanti has made the Inc. 5000 list seven years running, is a 2015, 2013 and 2012 Microsoft Partner of the Year, 2016 NJ Business of the Year, 5X WatchGuard Partner of the Year and one of the TOP 200 U.S. Microsoft Partners! Contact: 1-866-362-9926, info(at)emazzanti(dot)net or http://www.emazzanti.net Twitter: @emazzanti Facebook: Facebook.com/emazzantitechnologies.