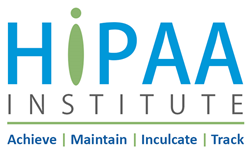 Industry's First Compliance Tool to Drive HIPAA Compliance for Multiple Locations and Departments
Durham, NC (PRWEB) July 07, 2017
Does operating out of multiple locations challenge HIPAA compliance efforts? For organizations which must ensure compliance of several departments spread over diverse locations, HIPAA Institute has a godsend in the form of an automation tool which will smoothen the compliance path. Now, organizations can take full advantage of the HIPAA Automation Tool as it has a new feature which covers the needs their different departments have at various geographic locations.
Handholding All the Way
There are as many as 52 steps to guide HIPAA compliance. These will enable check whether an organization has a current Notice of Privacy Practices that is updated and distributed according to the Privacy Rule requirements. Organizations will be able to identify how PHI is used/disclosed for treatment, payment, and other healthcare operations like dispensing of medicines and durable medical equipment (DMEs). Organizations must ensure the privacy, confidentiality, and integrity of every handled PHI.
Access to 8 Checklists
The HIPAA Compliance Automation Tool will provide access to the following eight checklists to support gap analysis:

Privacy Checklist
Security Checklist
Breach Notification Audit Checklist
Business Associate Checklist
Website Audit Checklist
On-site HIPAA Inspection Checklist
Vulnerability Assessment Checklist
Risk Assessment Checklist
The Personal Administrative Dashboard
When organizations sign up for the HIPAA compliance automation tool, they get a customized administrative dashboard which can be utilized to assign tasks to employees, and create documents — especially documents delineating policies and procedures — some of which come pre-loaded. Every tool user will get periodic reminders when certain documents need to be reviewed and/or renewed.
Training for all:
Organizations don't need to create training modules from the scratch. They just have to draw on the existing resources HIPAA Institute has to offer. Not only will the employees get access to the eight training sessions; employee training reports can also be generated which would effectively demonstrate the organization's sincerity about ensuring HIPAA compliance. Organizations will also get a personal compliance coach, and can seek guidance from leading industry experts on nebulous issues where the official directives aren't clear enough.
Even One is Enough to Wreck a Compliance Program
Take heed of how a single workstation at the University of Massachusetts Amherst (UMass) getting infected with malware caused impermissible disclosure of electronic protected health information (ePHI) of 1,670 individuals. This breach resulted in the University being compelled to adopt a corrective action plan, and make a monetary payment of $650,000. It's smart business to practice compliance whether in the office, at home, or on the run.
For more information visit here: https://www.hipaainstitute.com/automation-tool
Get $30 off on our HIPAA Compliance Tools by Using Coupon Code TOOL30 on checkout (applicable for all purchases).
About HIPAA Institute — Key to Absolute Compliance
HIPAA Institute, a part of ProEdTech, LLC, has developed a best-in-class, web-based solution that makes it faster, easier, and more cost-effective for organization to stay HIPAA compliant. HIPAA Institute's products and services are developed by leading HIPAA compliance experts of the industry such as Jim Sheldon-Dean, Tina C. Tolliver, Amit Sarkar, Allison k. Luke and more. They are leading consultants and educators in HIPAA-HITECH compliant topics with complete insight into Confidentiality, Integrity and Availability of patient health information in different forms like electronic, paper, etc.
For more details, call 1-800-262-8146 today, or write to info@hipaainstitute.com. You can also visit https://www.hipaainstitute.com/