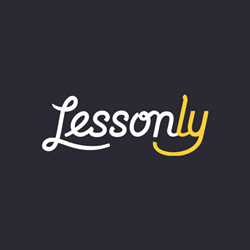 Sales and customer support teams need an LMS that is purpose-built for their needs, and our growth is a reflection of this. — Max Yoder, CEO
Indianapolis, Indiana (PRWEB) July 06, 2017
On the eve of the company's 5 year anniversary, Lessonly announced a series of accelerated hiring initiatives. In response to increased demand for their leading team learning software, this expansion follows a year of quarter-on-quarter growth in both size and revenue. New team members will aid Lessonly in continuing to disrupt the learning, training, and knowledge development spaces.
Lessonly's success proves that the antiquated learning and development industry still creates real-world challenges for growing companies. By leveraging Lessonly's software, customers have experienced an increase of 20-40% in employee productivity—leading to more profitability.
"Sales and customer support teams need an LMS that is purpose-built for their needs, and our growth is a reflection of this," said Lessonly CEO Max Yoder. "Helping these frontline teams capture and share work knowledge, practice their most essential skills, and then link it all to improved performance—these are the ambitions we live by. We are grateful to the customers who support and benefit from them."
The expansion of the Indianapolis-based company will include new roles in sales, client experience, enablement, recruiting, operations, and product through the end of 2017. Current openings can be found on Lessonly's website.
About Lessonly
Lessonly is modern team learning software used by over 750,000 learners at more than 400 companies to translate important work knowledge into Lessons that accelerate productivity. Sales teams across the world use Lessonly to reinforce best practices, accelerate rep performance, and close more deals. Support teams across the world use Lessonly to serve customers faster, drive consistent support, and elevate the customer experience. Learn more at Lessonly.com.
Follow us on Twitter at @Lessonly and Like us on Facebook at facebook.com/lessonlyapp.