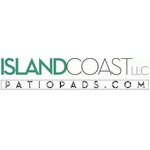 Flagler Beach, FL (PRWEB) July 18, 2017
PatioPads.com is proud to announce its free Gold Customer Club. Those who join will receive an instant discount coupon for $20 off the first order over $200 or $50 off the first order over $500. Note that discounts do not apply to sale items or shipping and handling charges.
Other benefits include an instant special report on removing mold from cushions for good, as well as ongoing special members-only offers.
Those who are interested in joining the Gold Customer Club can sign up online today at https://patiopads.com/customer-care/membership/.
PatioPads.com Written Promises
PatioPads.com understands how frustrating spam email can be, so the company makes a series of written promises to all Gold Customer Club members:

PatioPads.com promises not to flood customers' inboxes with emails. They will send an occasional news magazine and an occasional article, news story, or special offer.
PatioPads.com promises to fully comply with anti-spam laws. Through their professional mailing list management organization, customers are free to unsubscribe at any time and emails will stop immediately and emails will be removed from the database.
PatioPads.com promises that all personal information is safe, and will never be shared in any way.
About PatioPads.com
PatioPads.com is one of several ecommerce websites owned by Island Coast, LLC. The company began as Pipefine Patio Furniture in 1968, manufacturing PVC patio furniture. Pipefine contracted with another manufacturer to provide cushions and slings.
In 2007, new owners rolled out an ecommerce website, PipefinePatioFurniture.com (http://www.pipefinepatiofurniture.com/), allowing national sales for the first time. It worked so well that in 2008, the company discontinued furniture manufacturing and shuttered its retail store, shifting entirely to internet sales of products sourced from other manufacturers. This proved to be a smart move, as the company was able to grow through the recession that followed.
Today, Island Coast sells a wide variety of PVC items, from patio furniture to medical equipment. PatioPads.com is the cushion division, offering more than 400 different fabrics and cushions suitable for virtually any patio furniture on the market, as well as accessories such as vinyl strapping and umbrellas. Island Coast, including the PatioPads.com website, remains committed to supporting products that are made in America. Very few items are imported from other countries. Island Coast also operates MedicalPVC.com (http://www.medicalpvc.com/), a provider of durable medical equipment.
PatioPads.com is available by phone at (386) 437-0505, by email at info [at] islandcoastllc.com, and online at https://patiopads.com.