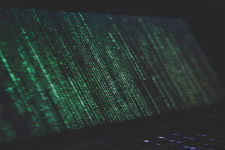 Average ransomware spiked 266%
Chicago, Illinois (PRWEB) July 06, 2017
Better Business Bureau of Chicago and Northern Illinois launched a new initiative to help combat the epidemic of cybercrime against businesses.
The U.S. Government has identified cybercrime as "one of the most serious economic and national security challenges we face as a nation," with a global estimated cost of $400 billion. Forbes reported from 2013 to 2015 cybercrime costs quadrupled. Experts predict those numbers will only continue to rise with costs estimated to reach over $2 trillion worldwide by 2019, according to Forbes.
The odds of a cyber-attack are 1 in 4 for businesses of less than 25 employees and 1 in 3 for businesses of 25 or more employees. Experts say the United States is probably the biggest and softest target with the majority of businesses willing to pay the ransom cyber criminals demand. Specifically, 64 percent of Americans cave in to digital extortion, compared to 34 percent globally. The average ransom spiked 266 percent, with criminals demanding an average of $1,077 per victim, according to Symantec, BBB's strategic partner in the fight against cybercrime.
A new BBB study found that a whopping 77% of small business owners believe their company is not at risk for cyber-threats. To address these staggering figures, BBB partnered with the National Cyber Security Alliance to compile a group of local experts that can educate and arm business owners.
BBB considers the developing information about the threat of cybercrime so important that it held a cybercrime speakers event on May 2. This event touched of a series of requests for more speakers. Speakers for BBB's Cyber Crime Fighters covers all facets of cybercrime from cyber insurance to cyber law, and strategies to prevent and develop a plan to deal with the rapid escalation of attacks which includes BBB 5 Steps to Better Business Cybersecurity Training.
BBB has met with high level organizations in Washington D.C. and a series of agencies in a joint effort to assemble a panel that consists of the highest level of experts in the field of cybercrime. Our experts are available to go out and speak to community groups and businesses to help create a culture of cybersecurity.
Cyber Crime in American Business Facts:

In 2015, 43% of all cybercrimes were directed at small businesses, according to Symantec.
Cybercrime threats to small business is a huge concern to the overall economy with small businesses making up 99.7% of U.S. employer firms, according to SBA.
Various studies show cyber-attacks cost an average of $32,021 for firms whose business banking accounts were hacked, $7,115 on average for small businesses overall, and as much as $188,242 for a small or midsize business.
7 of 10 businesses consider it unlikely that their business will suffer a cyber-attack. (e.g. phishing resulting in stolen credentials, ransomware) in next 24 months.
Those businesses also believe their bank will cover losses of cybercrime, which is not true. The burden of proof lies with businesses concerning losses due to cybercrime.
"Cyber security is a growing concern for individuals and businesses," said Steve Bernas president and CEO of Better Business Bureau of Chicago and Northern Illinois. "While Information about cybersecurity can be overwhelming, we want to bring in experts to break down an approachable plan for protection, and for our local businesses to think about how to protect their information before a data breach happens."
Any businesses encountering any attempts of cybercrime please report it immediately our Chicago cybercrime team at cybercrime(at)chicago.bbb.org. You can also contact our team via email if you would like to book our cybercrime experts to come out and speak at your organization/audience of 25 people or more.
The next free cybercrime workshop will be held on July 21st at noon at Chicago City Hall on the 8th floor. Anyone representing any Chicagoland business is welcome to attend.