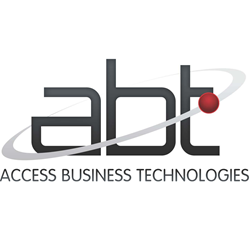 I love helping bring security, compliance, productivity, and great technology to companies looking to thrive
Folsom, CA (PRWEB) July 07, 2017
Covington's hiring marks another milestone in the growth of ABT. In recent years, ABT has experienced great success in helping the mortgage industry move to the cloud and grasp the fast-paced world of Big Data, Artificial Intelligence, Business Intelligence all while keeping banks, financial institutions, and credit unions compliant.
Covington brings experience with IT solution-based tools, business intelligence, data analytics, and cloud-based workspace optimization to ABT. Her years working in the industry and a proven record of integrity, professionalism, and results will help ABT meet the continuously growing demand for its services. The mortgage industry deals with sensitive data that needs to be protected, and as data is moved into the cloud the industry recognizes the need to partner with experts such as ABT on how to properly move and protect that data. ABT has a reputation for expertise and excellent customer service that has spurred their fast growth.
"I love helping bring security, compliance, productivity, and great technology to companies looking to thrive," said Covington. "I'm looking forward to working with the team at ABT to do just that, and if you would like to schedule a time to talk or would like more information on our services, please contact me."
Carolyn can be reached at carolyn(at)myabt(dot)com or at (916) 296-0039.
ABOUT ACCESS BUSINESS TECHNOLOGIES:
Access Business Technologies (ABT), headquartered in Northern California, was founded in 1999 as a leading provider of hosted, on-demand software for mortgage loan origination, servicing and pipeline management. We provide access to business technologies that empower mortgage professionals to safely perform at the top of their game. ABT proactively supports, defends, and manages game-changing technologies and processes that help mortgage professionals excel.
We are a certified SSAE 16 Type II cloud solution provider to over 500 mortgage financial institutions. We are partnered with nearly a dozen leading mortgage software vendors. These partnerships enable us to provide your workforce with the tools to safely produce more loans, anywhere and anytime. For more information, contact: info(at)myabt(dot)com.