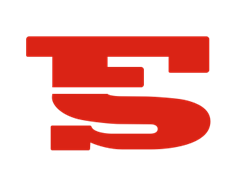 Baltimore, MD (PRWEB) July 06, 2017
Fastspot, a Baltimore-based, award-winning interactive design agency, announced today that it has received national certification from The Women's Business Enterprise Council (WBENC) as well as regional certification from the Maryland Department of Transportation's Office of Minority Business Enterprise (MBE).
Amy Goldberg and Tracey Halvorsen founded Fastspot in 2001. The company is dedicated to working collaboratively with clients and partners in order to deliver outstanding digital experiences. Fastspot's clients include institutions of higher education, non-profit and cultural organizations, and business. Recent and current clients include ConocoPhillips, Towson University, Loma Linda University, and Loma Linda University Health.
"It is important to Fastspot, our clients, and our community that we continue to emphasize diversity and inclusion in our business and in our partnerships. Our clients dedicated to fostering support for minority and women-owned business entities can now rest assured that their commitments will be verified," said Tracey Halvorsen, Co-founder, President, and Chief Visionary Officer of Fastspot.
The WBENC certification, for women-owned businesses, certifies that a company is at least 51% woman/women owned. It is the most rigorous and sought after certification of its kind.
The MBE certification awarded by the Maryland Department of Transportation (MDOT) proves Fastspot meets the requirements to do business with large corporations, local, state, and federal government department as a minority business entity. MBE certified companies are eligible to fulfill minority business participation goal on contracts issued by the state of Maryland.
About Fastspot
Fastspot, a nationally recognized interactive design agency headquartered in Baltimore, Maryland, delivers strategic and sustainable online solutions. Combining technical innovation and forward-thinking methodologies, Fastspot's collaborative approach and creative problem-solving have garnered many of the industry's top awards. Past Fastspot clients include Bucknell University, American Beverage Association, and George Washington's Mount Vernon.
For additional information on Fastspot, visit their website http://www.fastspot.com or call 410 537 5007.
For additional information on WBENC, visit http://www.wbenc.org.
For additional information on MDOT MBE, visit http://www.mdot.maryland.gov/newMDOT/MBE/Index.html.