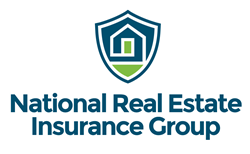 Nationally, NREIG is known as a valuable and unique resource for real estate investors.
KANSAS CITY, Mo. (PRWEB) July 10, 2017
Brent Lombardi, CPCU, ARM, joined National Real Estate Insurance Group (NREIG) as President, effective July 1. He reports to Tim Norris, Co-CEO, NREIG; and Mike Wrenn, Co-CEO, NREIG, and CEO, Affinity Worldwide. Lombardi oversees all NREIG departments: sales, service, loss prevention, claims and quality control.
Lombardi's experience includes over 25 years in the property and casualty insurance industry. His career began at Nationwide, where he started as a field claims representative and progressed into a variety of insurance operations and internal audit leadership roles in Ohio and North Carolina. He was Vice President of Internal Audit at Grange Insurance in Columbus, Ohio, where he built and led its internal audit function. In his most recent role as Corporate Risk Officer of Grange Insurance, Lombardi directed its enterprise risk management function. Through this well-rounded experience, he became skilled at building organizations that achieve strategic goals, increasing enterprise value. Lombardi's non-profit work includes serving two terms on the board of Children's Hunger Alliance. He continues to serve on the Financial Advisory Committee of his local school district.
"Nationally, NREIG is known as a valuable and unique resource for real estate investors. I am delighted to bring my organizational insight and experience, and look forward to working closely with Tim to bring even more value to our clients and partners," said Lombardi.
"Brent is a wonderful addition to our team," said Norris. "He brings a wealth of knowledge, experience and skill to NREIG that will ensure we stay the course of constant progress toward our goals of being an invaluable resource to our clients, and expanding our market share."
National Real Estate Insurance Group is designed to meet the unique needs of residential real estate investors who are underserved by traditional insurance agencies and brokers. Clients range from individual property investors to large-scale investors, turnkey operators, lenders, property managers, landlords and rehabbers. The group serves over 65,000 locations across all 50 states. NREIG is part of Affinity Worldwide. More information can be found at http://www.nreig.com and at http://www.affinityworldwide.com.
For additional comments or questions please call or email
Laura Chalk, PR Manager
Affinity Worldwide
816-398-4111 x 86172
lchalk(at)affinityworldwide(dot)com