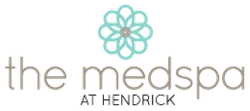 Abilene, TX (PRWEB) July 11, 2017
The MedSpa at Hendrick in Abilene, TX, is excited to offer a new rewards program called Beautiful Rewards, which offers clients points for every treatment they receive. Beautiful Rewards also offers points for client referrals, in addition to other perks which may change seasonally.
With Beautiful Rewards, clients can enjoy saving money while undergoing their favorite cosmetic and spa treatments. Clients can enjoy introductory benefits through August, including earning one point for every dollar spent.
The MedSpa at Hendrick strives to provide the highest quality of leading treatments available for beauty and wellness. Committed to ensuring complete satisfaction, the MedSpa is thrilled to reward loyal clients with discounts and superior customer service. For more information, or to schedule a complimentary consultation, call 325-480-0522.
About The MedSpa at Hendrick
Located within the Jones Building at Hendrick Medical Center in Abilene, Texas, The MedSpa at Hendrick combines classic spa treatments with non-invasive, aesthetic medical-level treatments and clinically-proven skin rejuvenation care in a tranquil and serene setting. The MedSpa at Hendrick is dedicated to delivering superior cosmetic services and optimal results.
Under the guidance of Medical Director Dr. Whitney Mascorro, our clients turn to us for luxurious pampering such as therapeutic massage and lavish facials as well as state-of-the-art cosmetic services, such as non-invasive CoolSculpting® fat reduction, Ultherapy® facelift and necklift alternative, laser skin rejuvenation such as ProFractional™ Laser Skin Resurfacing, Botox®, Juvederm®, Laser Hair Removal, MicroLaserPeel®, Dermaplaning, Microdermabrasion, Chemical Peels, Facials, and more.
The MedSpa at Hendrick is proud to offer CareCredit® financing, as well as monthly special offers and frequents events with special, one-day only pricing. Gift cards are available in various denominations at our medical spa as well as on our website.
To get started with a treatment or procedure at The MedSpa at Hendrick, we urge you to schedule your free consultation today. Call 325-480-0522 or email info(at)hendrickmedspa.com