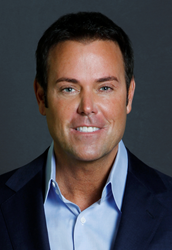 Dallas, Texas (PRWEB) July 07, 2017
In a technology driven world, paper is slowly making its exit in every day practices. Schools are using computers and tablets to teach, people are reading their news online and email has replaced a handwritten letter. In paper's place, is the cloud. This is a term people have been throwing around for some time now, but now it's a very real, very useful business tool.
David Kiger, founder and executive chairman of the global logistics company Worldwide Express and a major investor and strategic advisor for a diverse portfolio of ventures including Alef Mobitech, Exos Transport Group and beGlammed, explains the significant benefits a small business will experience going paperless.
1. Cost benefits – "Small business owners may find themselves in a constant search for expense reductions. Since businesses can struggle to gain a foothold in the early stages, it could be smart to give serious consideration to options that help the bottom line," says Kiger. "Moves that harm the overall product or staffing are a last resort, but giving up paper may make some sense," Kiger explains.
2. It frees up physical space – "Long-running businesses may have an abundance of cabinets, boxes and storerooms full of documents. If all that is digitized, it frees up valuable space," Kiger points out. "And for a small business owner just getting started, avoiding that buildup from the beginning can translate into being more productive and efficient."
3. Environmental benefits – "People can debate environmental issues all day long (and they do)," says Kiger. "For a small business owner looking to go paperless, it could be useful to keep one thing in mind that simplifies the issue: Paper equals trees, and therefore reducing the use of paper is better for the environment," Kiger concludes.
4. Time saved – "The cost and space advantages are among the first things that come to mind with a paperless office, but time can be a factor as well," Kiger says. "Anything that makes a business more efficient can be a great benefit, freeing up time that is wasted on manual filing and everyday tasks."
5. Improved flexibility – "The introduction of cloud technology has made going paperless much more feasible in recent years. It can also make working from multiple locations easier," Kiger notes. "However, some ask, 'What do you do when you're across the country working late and your office is closed when you need an important file?' With the cloud, all you have to do is log in to your account and it's accessible from anywhere," explains Kiger.
6. Improved security – "No business owner wants to ponder a document-related disaster. Relying on digital files helps to ease some of these concerns, though there will be plenty of precautions required to ensure security, and that backup copies of crucial information are available," Kiger shares.
About David Kiger
David Kiger, founder and executive chairman of the global logistics company Worldwide Express, is a major investor and strategic advisor for a diverse portfolio of ventures including Alef Mobitech, Exos Transport Group and beGlammed. Kiger offers advice to entrepreneurs through his blogs on leadership and helping socially and economically disadvantaged businesses. Follow him on Twitter: @DavidKiger