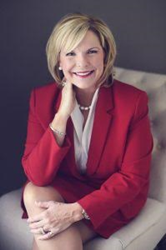 Strengthened by our 36% organic loan growth and 137.5% increase in SBA loan originations, Centric Bank is well-positioned to Be the Difference Makers for entrepreneurs, executives, commercial real estate investors, and medical professionals.
Harrisburg, Pennsylvania (PRWEB) July 07, 2017
Centric Financial Corporation, Inc., ("Centric") (CFCX), the holding company for Centric Bank, successfully completed a $4 million placement of subordinated debt at a fixed rate of 5.50% for five years on June 30, 2017, according to Patricia A. (Patti) Husic, President & CEO.
"The subordinated debt will qualify as Tier 2 Capital at the holding company and will be downstreamed to the Bank as Tier 1 Capital to support future loan growth of the institution," says Husic, who orchestrated the capital raise for the Harrisburg, Pennsylvania-headquartered bank.
"We are experiencing another year of unprecedented loan growth and are recognized as the Community Bank of Choice in our service areas of central Pennsylvania and Philadelphia. This successful subordinated debt offering will help us continue to support, finance, and scale small businesses, finance commercial real estate acquisitions, and continue our strong traction in financing the medical community. Strengthened by our 36% organic loan growth and 137.5% increase in SBA loan originations, we are well-positioned to Be the Difference Makers for entrepreneurs, executives, commercial real estate investors, and medical professionals," says Husic.
In 2016, Centric Financial Corporation originated $175 million in loans which resulted in a loans outstanding increase of $110 million or 36% growth, one of the strongest organic loan growth rates in the Commonwealth of Pennsylvania. At year-end 2015, Centric Financial Corporation raised $12 million in common stock in 30 days and issued $6.0 million in subordinated debt to repay $7.5 million of Small Business Lending Fund (SBLF), using the remaining capital for organic loan growth.
Recognized for its community impact and small business lending muscle, Centric Bank is the #1 SBA 7(a) lender in the Eastern District, #2 in Pennsylvania, and ranks in the Top 100 SBA 7(a) lenders in the United States.
ABOUT CENTRIC FINANCIAL CORPORATION AND CENTRIC BANK
A three-time Best Places to Work and named a Top 50 Fastest-Growing Companies for five years, Centric Bank is headquartered in south central Pennsylvania with assets of $540 million and remains the leader in organic loan growth in central Pennsylvania. A locally owned, locally loaned community bank, Centric Bank provides highly competitive and pro-growth financial services to businesses, professionals, individuals, families, and the health care and agricultural industries. With a Five-Star Bauer Financial Rating, Centric Bank was named a Top 100 SBA 7(a) Lender in the United States in 2016 and ranks #2 in approved SBA 7(a) loans in the Commonwealth of Pennsylvania. The bank is a Top 20 Lender for SBA 7(a) Loans in the Philadelphia Region.
Founded in 2007, Pennsylvania-based Centric Bank has financial centers located in Harrisburg, Hershey, Mechanicsburg, and Camp Hill, and loan production offices in Lancaster and suburban Philadelphia. To learn more about Centric Bank, call 717.657.7727 or visit CentricBank.com. Connect with them on Twitter at @CentricBank and Facebook at Centric Bank.
Centric Financial Corporation is traded over the counter (OTC-Pink) with the ticker symbol CFCX.
Cautionary Note Regarding Forward-looking Statements:
This news release may contain forward-looking statements as defined in the Private Securities Litigation Reform Act of 1995. Forward-looking statements are statements that include projections, predictions, expectations, or beliefs about events or results or otherwise are not statements of historical facts. Actual results and trends could differ materially from those set forth in such statements and there can be no assurances that we will be able to continue to successfully execute on our strategic plan. Factors that could cause actual results to differ from those expressed or implied by the forward-looking statements include, but are not limited to, the following: changes in current or future market conditions; the effects of competition, development of competing financial products and services; changes in laws and regulations, interest rate movements; changes in credit quality; inability to raise capital, if necessary, under favorable conditions; volatilities in the securities markets; deteriorating economic conditions; and other risks and uncertainties.
###