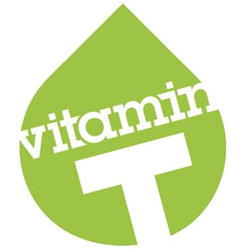 Los Angeles, CA (PRWEB) July 10, 2017
Vitamin T is excited to announce the release of a free downloadable guide detailing the most effective ways to find and hire creative staff.
It can be overwhelming to search for and hire candidates in the creative industry. Busy hiring managers are often trying to squeeze in the hiring process on top of their regular full-time job responsibilities.
Vitamin T's latest white paper "How To Hire Digital Creatives: DIY vs Online vs Staffing Agency" outlines the three most common options for finding a new freelancer or staff member and helps determine which route best fits a hiring manager's needs.
"Finding the best creative talent in today's highly competitive market can be challenging," says company president, Susie Hall. "While using a talent agency is an excellent choice for many, it's not right for everyone. We created this guide to help hiring managers weigh all their options and determine which works best for them."
Inside the white paper are detailed comparisons of each hiring method:

Conducting a "do it yourself" candidate search
Posting a job on a job board or career site
Partnering with a staffing agency
As part of Aquent, Vitamin T has over 30 years of experience matching creative talent with companies and agencies. The staffing agency currently operates in 25 cities across four countries and has over 5,600 clients. They place creative directors, copywriters, digital marketing managers, and many other creative and marketing roles at companies who need top talent for freelance, temp-to-perm, or permanent needs.
Benefit from Vitamin T's extensive knowledge of hiring by downloading their whitepaper.
To learn more about Vitamin T, visit their what we do page.
About Vitamin T
Vitamin T is the talent agency for digital creatives. We personally meet each of our candidates face-to-face and conduct hands-on assessments and full portfolio reviews to ensure our talents' skills are best in class. We provide subsidized medical, dental, and vision benefits, as well as a 401(k) plan—not to mention free online training through Aquent Gymnasium. And because we're local, you'll always have highly qualified candidates as fast as humanly possible. To learn more, please visit: https://vitamintalent.com.
Contact Details:
Tim Donnelly, Media Contact
Phone: 323.475.7372
Email: tdonnelly(at)vitamintalent(dot)com
Address:
Vitamin T
5670 Wilshire Blvd #1000
Los Angeles, CA 90036
Web: https://vitamintalent.com
Source: Vitamin T
###