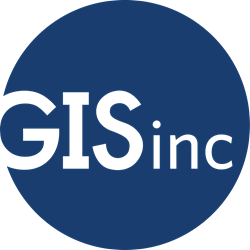 BIRMINGHAM, Alabama (PRWEB) July 10, 2017
Geographic Information Services, Inc. (GISinc) announced today the Company is employing the Atrius™ Internet of Things (IoT) platform from Acuity Brands to extend the power of its own Geospatial IoT (GeoIoT™) solutions. This technology partnership provides the market with turnkey, end-to-end GeoIoT solutions by bringing together the enterprise industry expertise of both companies to service a rapidly growing and connected market.
The GeoIoT Platform™ combines the infinite capabilities of the Internet of Things (IoT) with GISinc's unmatched Geographic Information Systems (GIS) expertise to provide a full suite of GeoIoT solutions. IoT adoption is rapidly expanding as organizations recognize the need for connectivity and the potential transformation of their operations.
As a GeoIoT integrator, GISinc minimizes the risk and learning curve of integrating solution components such as sensors, devices, platforms, data, back-end systems and analytics. The Company helps architect and build end-user applications that take full advantage of IoT technology to improve an organization's core business.
"As the premier services company for indoor positioning, GISinc is very excited to be a part of the Atrius partner ecosystem," said Brad Epker, Chief Revenue Officer, GISinc. "We believe that Acuity Brands' focus on connected, smart lighting networks will go a long way in providing advanced building solutions in markets like public spaces, retail and healthcare."
The Atrius platform is a robust, scalable, and secure framework enabling indoor positioning, mobile wayfinding, asset tracking, space utilization, geospatial analytics, and visualization services by using distributed software services throughout an organization's IoT infrastructure.
"GISinc is well positioned with GeoIoT to unlock data from the Atrius Sensory Network to determine, for example, a room or building's occupancy, and provide services such as indoor positioning and asset tracking," said Michael Healander, Vice President Atrius Partner Program. "Atrius platform services, combined with Atrius Solution Builder, allow GISinc to rapidly build and maintain IoT applications for clients. We are excited to have GISinc join our partner program, adding tremendous value to our Atrius solutions platform, which is already deployed across nearly 60 million square feet of indoor spaces."
Live demonstrations of the GeoIoT and Atrius platforms can be seen at the upcoming Esri International User Conference, booth 1619 in San Diego, July 11 – 14, 2017.
"GISinc is proud to be an inaugural Atrius partner. The Atrius platform is an integral component of our GeoIoT Platform and will allow GISinc to expand its market leadership in indoor positioning and geospatial solutions. Using Acuity Brands' intelligent lighting infrastructure provides improved opportunities for data collection and data accuracy to meet customer needs," said Greg Harris, Chief Operating Officer, GISinc.
About Acuity Brands
Acuity Brands, Inc. (NYSE: AYI) is the North American market leader and one of the world's leading providers of lighting and building management solutions. With fiscal year 2016 net sales of $3.3 billion, Acuity Brands currently employs approximately 12,000 associates and is headquartered in Atlanta, Georgia with operations throughout North America, and in Europe and Asia. The Company's products and solutions are sold under various brands, including Lithonia Lighting®, Holophane®, Peerless®, Gotham®, Mark Architectural Lighting(TM), Winona® Lighting, Juno®, Indy(TM), Aculux®, Healthcare Lighting®, Hydrel®, American Electric Lighting®, Carandini®, Antique Street Lamps(TM), Sunoptics®, Distech Controls®, Acuity Controls(TM), nLight®, ROAM®, Sensor Switch® and Atrius(TM). Visit us at http://www.acuitybrands.com.
About GISinc
GISinc with more than 25 years in GIS, is an employee-owned company located in Birmingham, Alabama, with offices throughout the United States. GISinc has a passion for delivering customer driven location technology solutions to federal, state and local, and commercial organizations. For more information, please visit us at http://www.gisinc.com, or call (205) 941-0442.