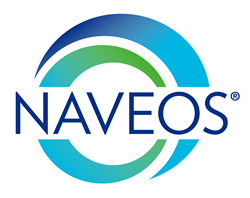 The opportunity to review hospitals' Worksheet S-10 2015 Amended Cost Reports expires soon – reports must be received by MACs no later than September 30, 2017.
Sterling, VA (PRWEB) July 10, 2017
On June 30, 2017, CMS issued Transmittal 1863 giving Medicare Administrative Contractors (MACs) permission to accept Amended 2015 Cost Reports for the sole purpose of revising hospitals' Worksheet S-10. Although not specifically stated, it gives hospitals the opportunity to revise the amounts reported for Uncompensated Care.
This decision is important for two reasons. First, it indicates that CMS, as stated in the FY 2018 IP PPS Proposed Rule, intends to go forward with a 3-year transition to Worksheet S-10 when they publish the Final Rule in less than a month. Second, it presents an opportunity for providers to revise their data sources and amounts for 2015 Worksheet S-10 so that they establish a correct baseline and receive the dollars they deserve in the future.
The opportunity to review hospitals' Worksheet S-10 2015 Amended Cost Reports expires soon – reports must be received by MACs no later than September 30, 2017.
Bottom Line
Hospitals must prepare for the upcoming transition to Worksheet S-10 to ensure that their uncompensated care payments aren't materially affected. In addition to reviewing their 2015 Cost Reports, hospitals should perform a policy review to ensure that their policies and procedures will support Worksheet S-10.
NAVEOS is a healthcare data analytics provider that has developed proprietary software that ensures hospitals can accurately claim the federal DSH UCP dollars they deserve. NAVEOS' software solution COMPASS is able to analyze complex inpatient and outpatient, sub-claim level data to help clients nationwide recover additional funds owed to them. In applying COMPASS to clients' data sets, NAVEOS® typically finds 2% - 6% in unclaimed value. Over the years, NAVEOS has found an aggregate of nearly $1 billion in additional DSH / 340B payments for its clients.
About NAVEOS
NAVEOS is the proven leader in maximizing the value of governmental program reimbursements for healthcare providers. Since 2005, our superior approach to data analytics has enabled healthcare providers to receive the maximum value possible in DSH / 340B reimbursement payments.
NAVEOS has developed a fully integrated DSH / 340B software solution with a national eligibility verification network for both Medicare and Medicaid data. This system, which is the most robust in the industry, uses sophisticated algorithms to match eligibility data with patient data, applies the most up to date federal and state regulatory parameters, then builds comprehensive deliverables for supporting DSH/340B filings. By leveraging our state-of-the-art technology and unsurpassed domain expertise, we generate best-in-class deliverables that yield impressive value and achieve a stellar (99.7%) audit acceptance rate.
Our unparalleled results typically yield 2% - 6% more Medicaid patient days and often:

Allow healthcare providers to attain DSH/340B qualification;
Keep healthcare providers from falling out of DSH/340B; and,
Result in additional DSH reimbursement when following another vendor
Questions can be directed to NAVEOS at info(at)naveosdata(dot)com or (703) 870-7850.