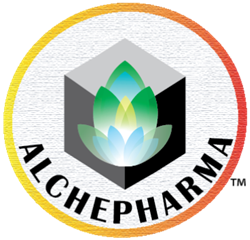 We take pride in having an elite, technically skilled and personable team to grow with our brand and provide the absolute best experience possible for customers.
Santa Maria, CA (PRWEB) July 08, 2017
Alchepharma believes it is vital to know who stands behind a company, as well as in front of it. AlchePharma brings years of active industry experience to the table, as well as a true calling to build an incredible company as well as a brand. AlchePharma believes that a company should be more than just a few pixels on a screen, yet be a driving force behind research, education, development, distribution and above all as a trusted partner to the consumer and all to whom they care for. Welcome to AlchePharma.
AlchePharma names Angela Weitz (vh36angela(at)gmail.com) as National Retail Sales and Purchasing Manager. Angela is a RYT 200 Yoga instructor and a board certified health coach.
AlchePharma names Jade Preciado (support(at)alchepharma.com) as Web Marketing, National Development Coordinator and Fulfillment Manager. Jade holds a degree in Business Administration and has extensive experience in the health and fitness industry.
AlchePharma names Derek Preciado (vh42derek(at)gmail.com) as Web Development and National Multimedia Manager. Derek has a strong background in videography, photography, web design, graphics, and fitness.