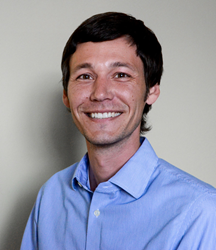 With so many changes on the horizon in technology and project delivery methods, we are uniquely positioned to assist our clients as they pursue projects related to the renewal of our country's infrastructure
San Diego, Calif. (PRWEB) July 20, 2017
Integrated Marketing Systems, a premiere research firm specializing in agency-verified advance notice public bid project information for architect, engineering and construction firms, announced today that they have promoted employee Nick Benore, formally Director of Operations, to President. Mr. Benore has worked with Integrated Marketing Systems (IMS) for more than 12 years, starting from an entry-level research position and through various leadership roles in the company. Former President, Rinda Robbins is retiring after a successful 17 years in her role, growing the company from their beginnings in California, to 40 states including all five U.S. territories.
IMS started in 1991 with founder and current CEO Mike Ryan at the helm, with the insight that architects, engineers and contractors (AEC) needed early, pre-RFP, daily notices of public project opportunities in order to ensure a competitive position in bidding for public sector work. The company started with advance project announcements in California and quickly grew to a national platform, including five U.S. territories.
"I am thrilled to appoint Nick Benore as the new President of IMS," said Mike Ryan, founder and CEO of IMS. "Nick has a deep understanding of all aspects of IMS having grown with the company and excelling in each leadership role throughout. We are excited about Nick's innovative approach to our research as we near three decades of business."
Mike Ryan will remain CEO of IMS, and Nick seamlessly transitioned from his role as Director of Operations on July 1st of this year.
"I am excited about leading our progressive company into its next phase of growth," said Nick Benore, president of IMS. "I am grateful to Rinda for establishing such a strong foundation and allowing me to build on our team's ground breaking reputation in the AEC sector. With so many changes on the horizon in technology and project delivery methods, we are uniquely positioned to assist our clients as they pursue projects related to the renewal of our country's infrastructure. We have much to look forward to in positively impacting the industry."
IMS is the first business of its kind to provide early project announcements to professional service consultants, and the only company in this sector to have a full research staff with an investigative process to fact check and speak directly with public agencies on multiple occasions to verify project announcements, timelines, changes and budgets.
For more information about IMS, go to IMSinfo.com
About IMS
Integrated Marketing Systems (IMS) is an advance notice bid project research firm specializing in the public sector for architect, engineering and construction firms. Headquartered in San Diego and started in 1991, IMS has agency-verified advanced project information in 40 states, including all five U.S. territories. Clients utilize IMS research daily to increase business development efforts, and prepare for opportunities within their verticals pre-RFP.