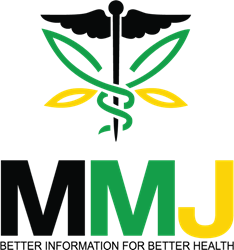 Medical cannabis patients will now have the power of MMJ technologies to receive better healthcare while being provided the highest levels of secured communications
Reston, Virginia (PRWEB) July 10, 2017
MMJ International Holding's, is the premier medical cannabis research company which is advancing the science of medical marijuana through FDA approved patient clinical research and operation of medical cannabis healthcare businesses, today announced that its wholly owned subsidiary MMJ Technologies will be rolling out its proprietary secure communication technology to significantly enhance the outreach for doctors to their patients.
The MMJ Technologies communication platform is a proprietary, suite A - encrypted host of products that includes a telemedicine video and phone solution that allows for the transmission of remote medical device data.
With this MMJ innovation, medical cannabis patients will now have the power of MMJ technologies to receive better healthcare while being provided the highest levels of secured communications. By leveraging our telemedicine technology, remote medical monitoring devices and smartphones, medical cannabis physicians can better engage patients and capture medical health information in real time to improve the quality of treatment. MMJ will also provide educational tutorials for both the health care professionals and the patients.
"The medical marijuana industry, now realizes it needs innovative technology to better serve the patient. MMJ Technologies proves value by analyzing the data collected for both researchers and physicians groups. This is the tool that has been missing, stated Tom Ryan, COO. "Medical Marijuana is turning from a herbal remedy to the science of creating cannabinoid medicines thus the need for a sophisticated technology solution", Ryan further stated.
New opportunities are emerging that will need data collection, clinic trials, and scientific research as a way to advance the treatment of medical cannabis patients. MMJ Technologies has recently engaged patients who want to become involved in their own treatment through the use of its digital technology through several physicians practices. Sorin Lupu, the companies bioinformatics officer stated "The medical marijuana healthcare industry is being pushed to act. "Our technologies will have a positive influence on the patients and that influence will allow us to lead the market."
As the market grows, there is a clear need for medical cannabis companies to provide support, services, and tools for patients and consequently build brand loyalty and trust. MMj Technologies software developers will place digital tools and HIPAA compliant technologies into the hands of cannabis clinicians, cultivators, dispensary owners, doctors, and patients to drive this industry to a more patient-centric model.
This MMJ Technologies approach will effectively integrate data to allow physicians to better see, query, and understand information that will allow them to more effectively and accurately define personalized medical marijuana treatment plans which will ultimately result in better patient outcomes.
MMJ Technologies has recognized this trend in healthcare, and will leverage its development capabilities to improve patient engagement and personalize medical marijuana recommendations through its multi-product offering thus adding transparency to the science behind medical marijuana.
The company is currently enrolling new patients into a study for a FDA approved trial.