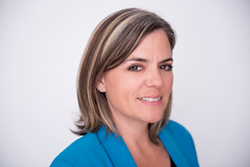 NEW PORT RICHEY, Fla. (PRWEB) July 10, 2017
A draft healthcare bill released by U.S. Senate leaders on June 22 is expected to cut more than $800 billion in Medicaid spending, yet allocated just $2 billion for opioid recovery treatment in 2018—less than half the $4.5 billion per year budgeted under the House healthcare bill.(1) Novus Medical Detox Center, a leading Florida-based drug treatment facility, warns that budget cuts and decreased funding will exacerbate America's opioid epidemic, making it more difficult for those with substance use disorders to access and afford treatment.
The Congressional Budget Office (CBO) estimated that a Medicaid rollback would cause 14 million people to lose coverage.(1) Consequently, 1.84 million Americans who are receiving treatment for substance use disorders or mental illness through the recent Medicaid expansion or individual insurance marketplace are at risk of losing $5.5 billion in treatment costs funded by those two programs.(1) Meanwhile, U.S. drug overdose deaths continue to rise, nearly tripling over a 15-year period; in 2015, opioid and heroin overdoses alone claimed 33,091 lives.(2) In West Virginia and Ohio—which rank among the nation's highest in drug overdose death rates—Medicaid has covered 45% and 49.5% of drug treatment costs, respectively.(1)
"Medicaid expansion offered a lifeline to many Americans struggling with substance use disorders, providing treatment for those who may not otherwise have been able to afford it," explained Bryn Wesch, CFO of Novus Medical Detox Center. "The Senate's proposed healthcare bill would reduce access to drug treatment programs, which not only threatens the progress of those currently working toward recovery, but could prove to be a death sentence for those who subsequently relapse. As the U.S. opioid epidemic continues to worsen, our government should be increasing funding for drug detox and treatment programs, not cutting it."
An analysis by Harvard Medical School professor Richard Frank revealed that 34% of Americans receiving treatment for opioid addiction have coverage through Medicaid. Frank believes the $2 billion per year budgeted for opioid recovery treatments under the Senate healthcare plan is not nearly enough, suggesting that $180 billion over 10 years would be closer to the mark.(3)
While Frank's recommendation would average $18 billion per year, it's a fraction of the country's estimated $78.5 billion economic burden resulting from opioid overdose, abuse and dependency.(4) Several Republican Senators—including Shelley Moore Capito of West Virginia and Dean Heller of Nevada—have also openly stated that the Senate's proposed healthcare bill does not do enough to combat the opioid epidemic.(3)
"Far too many lives have already been lost to opioids. America cannot afford to reverse course on drug treatment coverage and funding, or it risks losing even more," asserted Wesch. "At Novus, we've seen the terrible toll opioids can take on users' health and wellbeing. Medically supervised detox and treatment programs offer their best chance at a successful recovery, and have the potential to save countless lives. I would urge Congressional leaders to heed the concerns of their colleagues, and increase their budget for opioid treatment programs."
Wesch advocates for outcome-focused interventions and individually customized treatments, including inpatient detox programs designed to minimize the discomfort of opiate/opioid withdrawal. She also calls for expanded drug education and prevention programs, as well as ongoing support to help those with substance use disorders achieve lasting, long-term recovery.
For more information on Novus Medical Detox Center and its medically supervised opiate and opioid treatment programs, visit https://novusdetox.com.
About Novus Medical Detox Center:
Novus Medical Detox Center has earned The Joint Commission's Gold Seal of Approval for Behavioral Health Care Accreditation as an inpatient medical detox facility. Licensed by the Florida Department of Children and Families, Novus provides safe, effective alcohol and drug treatment programs that are based on proven medical protocols and designed to minimize the discomfort of withdrawal. The facility is located on 3.25 acres in New Port Richey, Florida, in a tranquil, spa-like setting bordering protected conservation land. Intent on proving that detox doesn't have to be painful or degrading, Novus set out to transform the industry by bringing humanity into medical detox with individually customized treatment programs and 24/7 access to nursing care and withdrawal specialists. Today, Novus is renowned as a champion of industry standardization and a staunch advocate of patients fighting to overcome substance use disorders. Frequently recognized for its contributions to the industry and local community, Novus has become a regular source to media publications such as The Wall Street Journal and USA Today, and has ranked in the Tampa Bay Business Journal's Fast 50, the Florida Business Journal's Top 500 and the Inc. 5000 list of America's fastest-growing companies. For more information on Novus' medically supervised detox programs visit https://novusdetox.com.
1. Jacobs, Harrison. "The Senate Healthcare Bill Mentions the Opioid Crisis Only Once — But Its Effects Could Be Devastating"; Business Insider; June 25, 2017. businessinsider.com/senate-healthcare-bill-effects-opioid-crisis-2017-6/
2. Rudd, Rose A.; Puja Seth; et al. "Increases in Drug and Opioid-Involved Overdose Deaths — United States, 2010–2015"; Morbidity and Mortality Weekly Report; December 30, 2016. cdc.gov/mmwr/volumes/65/wr/mm655051e1.htm
3. Keith, Tamara. "GOP Senators From Opioid-Ravaged States Uneasy About Health Care Bill"; NPR; June 29, 2017. npr.org/2017/06/29/534789053/gop-senators-from-opioid-ravaged-states-uneasy-about-health-care-bill
4. Florence, Curtis S.; Chao Zhou; et al. "The Economic Burden of Prescription Opioid Overdose, Abuse, and Dependence in the United States, 2013"; Medical Care; October 2016. journals.lww.com/lww-medicalcare/Citation/2016/10000/The_Economic_Burden_of_Prescription_Opioid.2.aspx