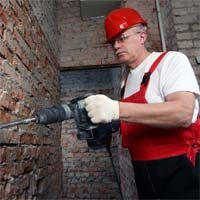 They did not efficiently repair the DNA damage induced by asbestos and leading to carcinogenesis.
Raleigh, NC (PRWEB) July 10, 2017
Doctors in Italy have released their study of hereditary cancer syndromes and their potential relationship to malignant mesothelioma. Surviving Mesothelioma has the story. Click here to read it now.
Researchers from multiple Italian Universities tested 93 mesothelioma patients for 94 hereditary genetic variants known to make people more susceptible to other types of cancer. They found that 9.7% of patients had one of ten variants.
"All these genes are involved in DNA repair pathways, mostly in homologous recombination repair," writes lead author Marta Betti with the Department of Health Sciences at the University Piemonte Orientale in Novara. "This suggests that they did not efficiently repair the DNA damage induced by asbestos and leading to carcinogenesis."
As the article in Cancer Letters notes, the most well-known hereditary syndrome associated with higher mesothelioma risk is BAP1 cancer syndrome in which a mutation occurs on a gene responsible for producing a tumor-suppressor.
"We hear a great deal about BAP1 and its relationship with mesothelioma and other cancers, but this new study sheds more light on why some asbestos-exposed people who do not suffer from BAP1 syndrome still develop mesothelioma while others do not," says Alex Strauss, Managing Editor for Surviving Mesothelioma.
To read more about the possible implications of the new study on asbestos-exposed people, see BAP1 May Not Be The Only Gene to Increase Mesothelioma Risk, now available on the Surviving Mesothelioma website.
Betti, M, "Germline mutations in DNA repair genes predispose asbestos-exposed patients to malignant pleural mesothelioma", July 4, 2017, Cancer Letters, Epub ahead of print, http://www.cancerletters.info/article/S0304-3835(17)30410-X/fulltext
For more than a decade, Surviving Mesothelioma has brought readers the most important and ground-breaking news on the causes, diagnosis and treatment of mesothelioma. All Surviving Mesothelioma news is gathered and reported directly from the peer-reviewed medical literature. Written for patients and their loved ones, Surviving Mesothelioma news helps families make more informed decisions.